brand VGOD
VGOD CUBANO VANILLA CIGAR 60ml
VGOD CUBANO A brilliant smooth Cuban cigar with a hint of Creamy Vanilla flavoring giving you a fresh and rich authentic Cuban Cigar essence
Description
VGOD CUBANO VANILLA CIGAR 60ml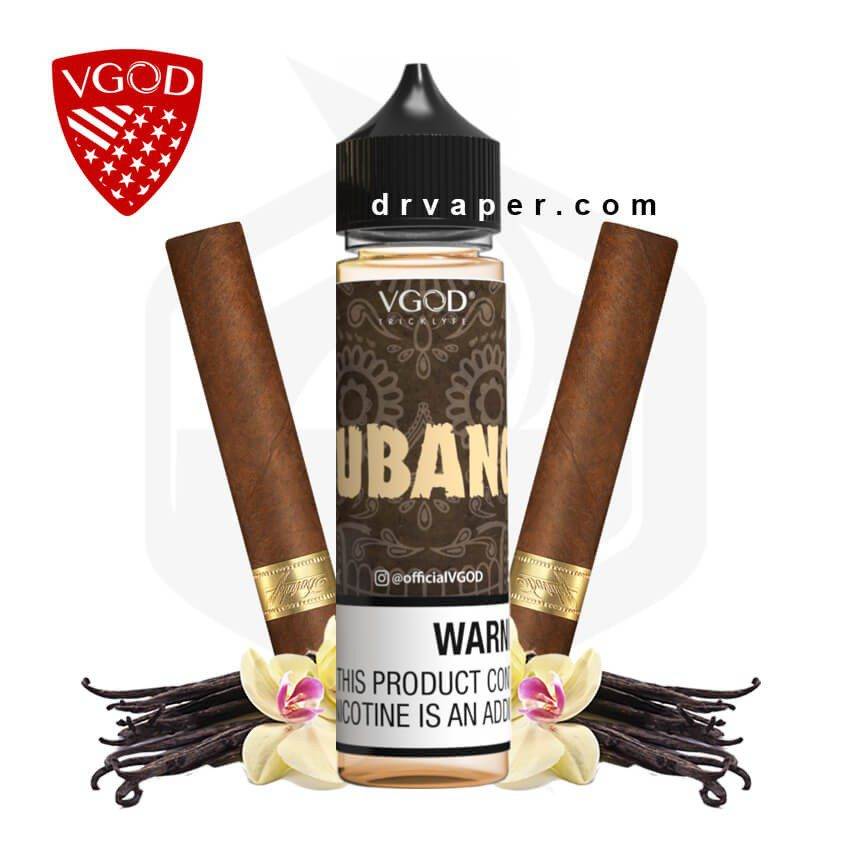 Cubano by VGOD is a new addition to the Infamous and Reputable VGOD E-Juice Line! Cubano is a Smooth Cuban Cigar with a drizzle of Creamy Vanilla, providing a Fresh and Rich Cuban Tobacco Flavor! Enjoy a Bottle of Cubano by VGOD!
VGOD's Cubano is a full-flavor Cuban cigar topped with a drizzle of soft creamy vanilla undertones. Richly robust Cuban tobacco with such a smooth finish, the Cubano is an instant classic that you will want on hand all throughout your day.
Size : 60 ML
Cubano vgod nicotine level : 3mg, 6mg, 12mg, 18mg
A brilliant smooth Cuban cigar with a hint of Creamy Vanilla flavouring giving you a fresh and rich authentic Cuban Cigar essence!
Upon opening this juice I expected to be greeted by the smell of a strong tobacco but instead noticed a lovely sweet smelling vanilla. Since I happen to love vanilla I was really looking forward to my first vape.
Vaping Cubano for the first time was a bit of a surprise to be honest since I expected something rather different, and thought it might have some similarity to Black Note Adagio, which is an excellent but quite potent Havana Naturally Extracted Tobacco flavour. This flavour certainly has some of those characteristics in terms of the classic Cuban Havana flavour even though it is not an N.E.T. E-liquid but they tend to be mainly in the background.
The most noticeable flavour at all times which is clearly in the forefront is a creamy, sweet vanilla. It is delicious without ever being sickly and I think it has been designed to tone down what would be a very strong tobacco vape which by itself might be a bit overwhelming for some vapers.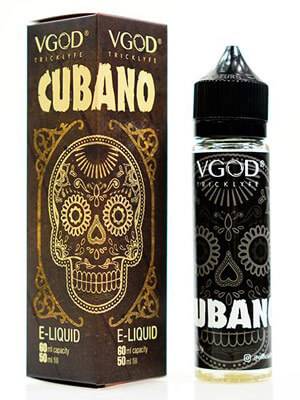 The tobacco is definitely there of course and it does taste like proper tobacco, rather than some dreadful synthetic flavour of old. Every now the tobacco actually manages to push its way past the tasty vanilla, and in those moments you can clearly pick out the strong tobacco leaves.
It does tend to leave a very dry sensation in your mouth so be aware of that, because you can start to feel very parched if you indulge in this flavour for too lengthy a session. Of course if you were to vape it in a complimentary manner such as with a glass of wine or a Single Malt Whisky (I vape it with Talisker 10Y or Highland Park 12Y) then it does work exceptionally well a when you just want to chill out in comfort!
Keep in mind that even with the vanilla toning things down this may feel like a strong throat hit to some. Vapour production was extremely good so you are not going to have any complaints in that department.
Notes : Use these flavors on pods, coils, for BOX MODs . It will not give you the best result if you use this flavor on pods, coils, to pull the POD MODs.
ــــــــــــــــــــــــــــــــــــــــــــــــــــــــــ
Also check out the flavors of FREEBASE if you have an electronic hookah device or coil that supports high voltages.
Browse more special DEVICES on our store.
Also check out the SALT NICOTINE flavors in case you have a cigarette dispenser.
 cubano grape drank ice eliquid hell x vape salt nicotine top vapes vape shops near me zero vape hell.x.vape smok vape vape shop vape meaning vape jeddah vape riyadh best vape mod vape ksa pod juul pods myle pods uwell dr vape vape Flavor drvaper cigar cigaret VGOD
Only logged in customers who have purchased this product may leave a review.