BLACK NOTE CAVENDISH TOBACCO 60ML
ر.س100.00 – ر.س120.00
BLACK NOTE CAVENDISH TOBACCO 60ML usually using Dark ripe Virginia tobacco leaves are steam-treated and oak-barrel cured
brand Black Note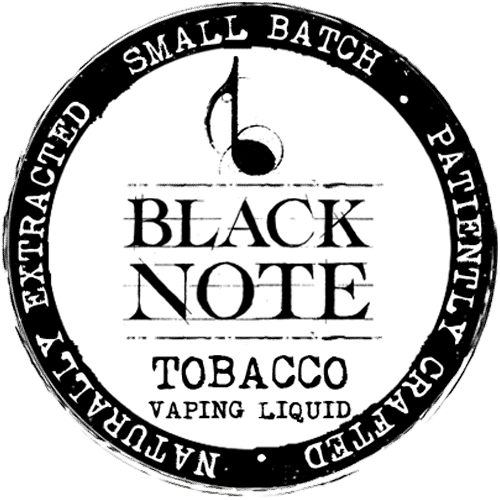 Description
BLACK NOTE CAVENDISH TOBACCO 60ML
 Tobacco Flavor Taste: Aromatic & Naturally Sweet
Curing Method: Heat-treated with steam, then subjected to heavy pressure
BLACK NOTE CAVENDISH TOBACCO 60ML Description: Cavendish is a type of tobacco resulting from a specific process, usually using Virginia tobacco. Dark, ripe Virginia tobacco leaves are steam-treated and oak-barrel cured, producing a tobacco with a brilliant intensity and rich taste.
BLACK NOTE CAVENDISH TOBACCO 60ML History: Several different stories surround the origin of Cavendish, but all of them involve tobacco that was being transported on the ship of Sir Thomas Cavendish in 1585.
One tale says Cavendish infused his personal supply of tobacco with dark rum to prevent it from drying out and getting moldy. He then rolled the wet leaves together, binding them tightly with sail canvas and twine. Much to his surprise, the flavor improved.
The tobacco smoked sweeter, was mellower and had an aromatic fragrance. The process of using double fermentation to create Cavendish tobacco was born.
Another tale says Cavendish was created by accident, when several massive barrels of fire-cured Virginia tobacco got wet while on the ship of Lord Cavendish. When the tobacco shipment arrived after spending weeks in the hot summer weather, the tobacco was black. But it had an absolutely enticing aroma.
Although he was reimbursed for the damage by the insurance company, Lord Cavendish was also able to sell the black tobacco because of its captivating aroma. The tobacco had turned black and highly aromatic due to over-fermentation, which occurred when the water began decomposing the tobacco's natural sugar without allowing mold to take over. The process has since been reproduced on all types of tobacco to create Cavendish tobacco.
Note: The process only works with fresh water; tobacco dampened by salt water is a total loss.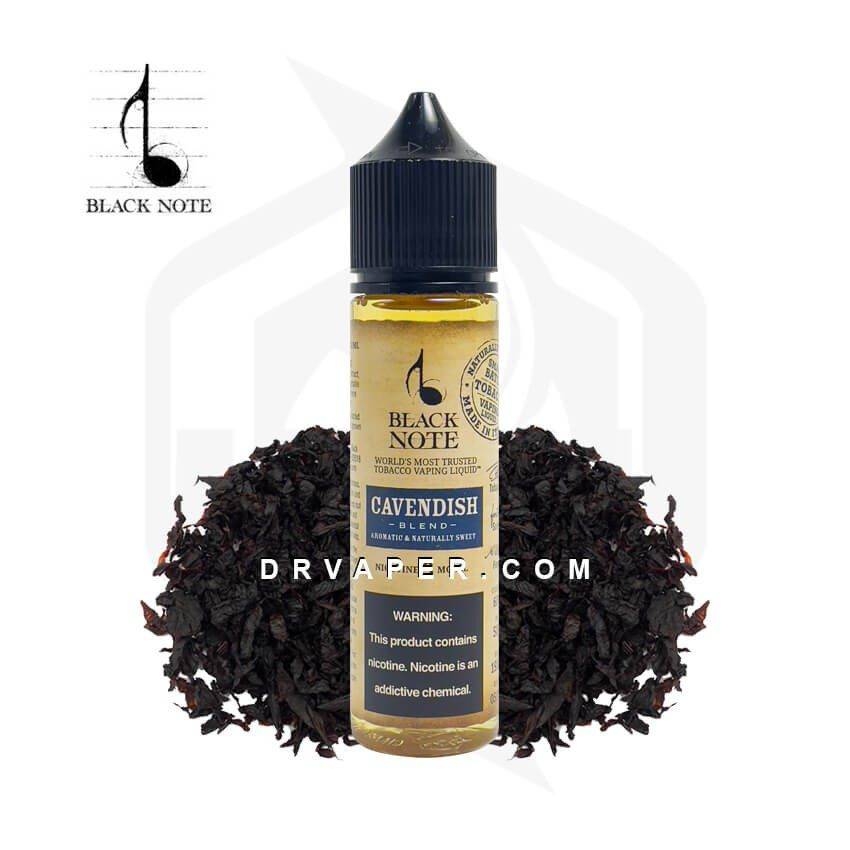 Additional Information about BLACK NOTE CAVENDISH TOBACCO 60ML
Naturally Extracted from real tobacco leaves, using only the best leaves and the best part of the leaves
No artificial flavors, colors, sweeteners, or additives
No Diacetyl, Acetyl Propionyl, Ethylene Glycol, Diethylene Glycol, Acrolein and Acetoin
Small Batch
VG/PG ratio: 50/50
Notes : Use these flavors on pods, coils, for MTL MODs . It will not give you the best result if you use this flavor on pods, coils, to pull the BOX MODs.
ــــــــــــــــــــــــــــــــــــــــــــــــــــــــــــــــــــــ
Browse more E-LIQUIDS on our online store.
Also check out the SALT NICOTINE flavors if you have a cigarette dispenser.
Only logged in customers who have purchased this product may leave a review.