I LOVE SALTS – BLUE RASPBERRY ICE SALTNIC
I LOVE SALTS – BLUE RASPBERRY ICE SALTNIC
Blue Raspberry Ice I Love Salts by Mad Hatter Juice is a revamped blend of mythical blue raspberries touched with a hint of menthol.
brand I Love Salts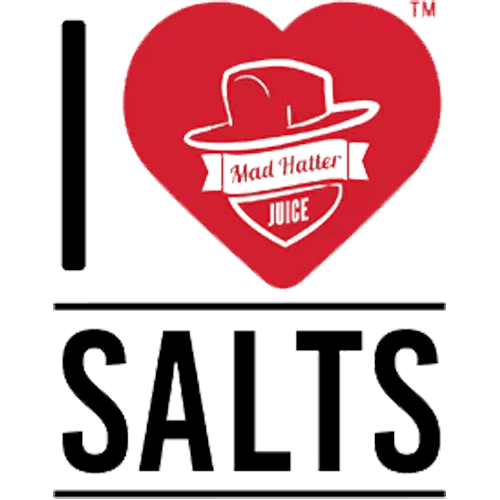 Description
BRAND : I LOVE SALTS
PRODUCT NAME : BLUE RASPBERRY ICE SALTNIC
DESCRIPTION :
Blue Raspberry Ice by Mad Hatter Juice will have you going mad for more! Savor the flavor of sweet blue raspberry with a refreshing hint menthol in this delicious nicotine salt juice.
Each inhale makes your mouth water thanks to its intense menthol hit. The freshness slowly fades away, allowing you to enjoy that refreshing fruity taste. Each exhale is a blast!
This salt nic vape juice comes in a 30ml unicorn bottle with a very flavorful and smooth throat hit blend of 50/50 VG/PG.
Blue Raspberry Ice by I Love Salts is a mouth-smacking candy flavor that delivers a powerful punch of fresh mint. This e-liquid will truly have your mouth puckering and your sweet tooth singing.
Blue Raspberry Ice by Mad Hatter Juice Features
Primary Flavors: Blue raspberry, Berries, Menthol
Bottle Sizes: 30ml
Nicotine Level: 25mg
VG/PG: 50%VG / 50%PG
ــــــــــــــــــــــــــــــــــــــــــــــــــــــــــــــــــــــــــــــــــــــــــــــــــــــــــــ
Notes : Use these flavors on pods, coils, for POD MODs . It will not give you the best result if you use this flavor on pods, coils, to pull the BOX MODs.
Browse more E-LIQUIDS on our online store.
Also check out the SALT NICOTINE flavors if you have a cigarette dispenser.
Only logged in customers who have purchased this product may leave a review.