brand Black Note

BLACK NOTE MENTHOL TOBACCO 60ML
BLACK NOTE MENTHOL TOBACCO 60ML is fresh, crisp mellow and ultra-smooth, especially when natural menthol flavoring is used
Description
BLACK NOTE MENTHOL TOBACCO 60ML
Menthol Flavor Taste: Fresh, Balanced, & Crisp MINT
Curing Method: Sun-cured
BLACK NOTE MENTHOL TOBACCO 60ML Description: Menthol tobacco is fresh, crisp, mellow and ultra-smooth, especially when natural menthol flavoring is used. High-quality menthol start with sun-cured Oriental tobacco, which is then overlaid with a cool menthol extract derived from genuine peppermint leaves.
BLACK NOTE MENTHOL TOBACCO 60ML History: The Oriental variety of tobacco grown in Basma or Izmir was characterized by small leaves, low nicotine levels and a suave and delicate fragrance with a balmy taste. Tobacco farming entered Anatolia in the early 1600s as a result of a trade with Venetian merchants.
Years later in the 19th century, Egyptian soldiers invented cigarettes by putting tobacco in the empty tubes of wrapping paper from gunpowder and smoking it. They received tobacco in their daily rations to boost morale.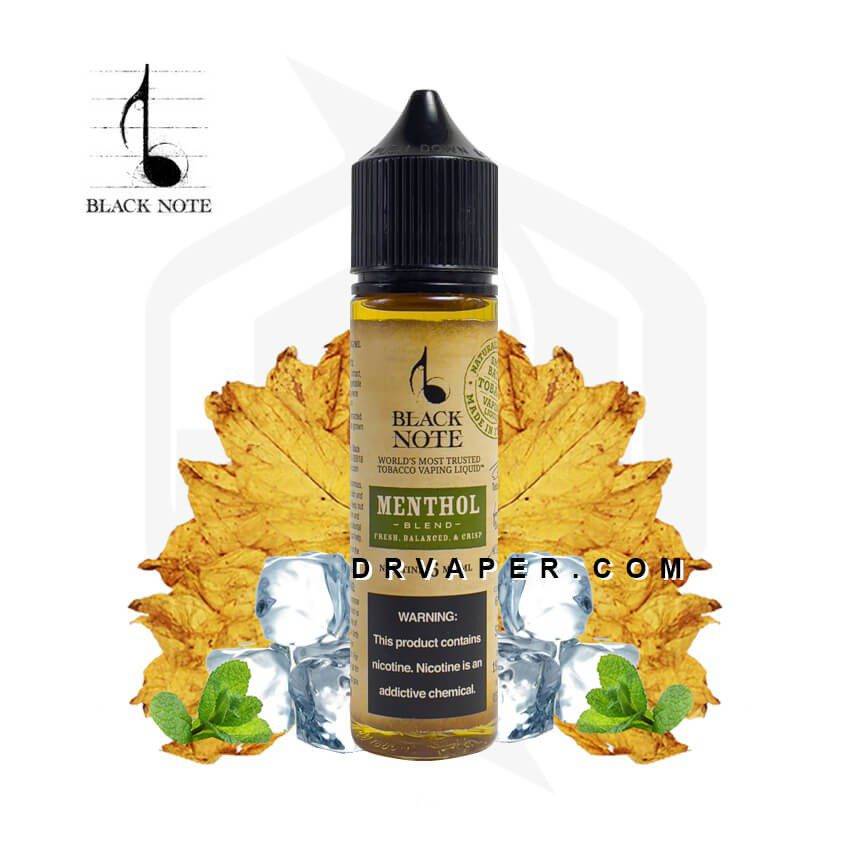 BLACK NOTE MENTHOL TOBACCO 60ML Additional Information:
Naturally Extracted from real tobacco and peppermint leaves, using only the best leaves and the best part of the leaves
No artificial flavors, colors, sweeteners, or additives
No Diacetyl, Acetyl Propionyl, Ethylene Glycol, Diethylene Glycol, Acrolein and Acetoin
Small Batch
VG/PG ratio: 50/50
Notes : Use these flavors on pods, coils, for MTL MODs . It will not give you the best result if you use this flavor on pods, coils, to pull the BOX MODs.
ــــــــــــــــــــــــــــــــــــــــــــــــــــــــــــــــــــــ
Browse more E-LIQUIDS on our online store.
Also check out the SALT NICOTINE flavors if you have a cigarette dispenser.
Only logged in customers who have purchased this product may leave a review.