Ruthless Grape Drank Ice Salt nicotine
Ruthless Grape Drank Ice Salt nicotine Grape Drank Ice is perfect for menthol lovers looking for a grape twist
brand RUTHLESS

Description
Ruthless Grape Drank Ice Salt nicotine
Flavor Profile: Grape soda and Menthol
VG/PG Ratio: 60VG/40PG
Nicotine Levels: 35 mg and 50 mg
Bottle Sizes: 30 ml
Device: Low wattage pod systems | Not for Sub-ohm use due to high nicotine strength
Grape Drank Ice is perfect for menthol lovers looking for a grape twist. There's something sentimental about drinking grape soda.
At Ruthless, it's one of our favorite memories as a youth. Our mixologists put a lot of effort into reviving those refreshing memories. The cooling sensation of menthol with the fizzy grape soda is nothing short of amazing.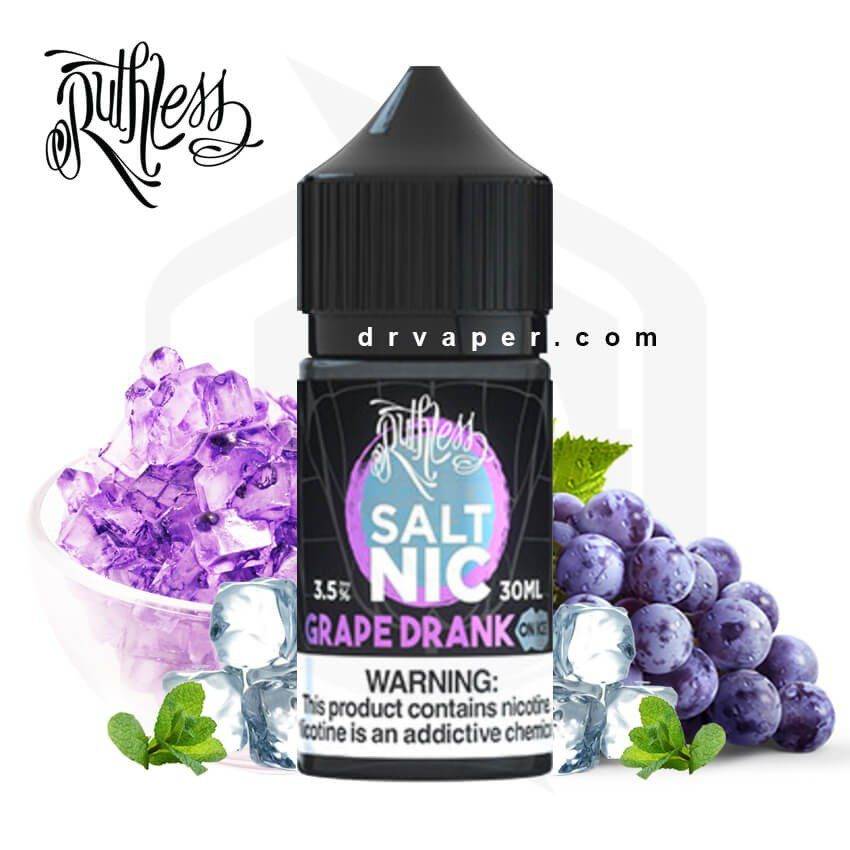 Our original Grape Drank instantly became a favorite among vapers around the world. It's nostalgic flavor honoring some of the most popular grape sodas hit the spot. Especially with the vape community. This "On Ice" salts version that same great flavor and introduces and icy chill.
Grape Drank on Ice is available in nicotine levels of 35mg and 50mg. Great for those looking for higher nicotine levels than freebase can provide.
This salt comes packaged in a convenient chubby gorilla unicorn bottle. Its narrow drip tip and easy squeeze features make it perfect for filling vape pods in any situation.
All Ruthless Vapor e-liquid products are made in the U.S.A.
Only logged in customers who have purchased this product may leave a review.