WHITE NOTE RUBY CHOCOLATE TOBACCO 60ML
WHITE NOTE RUBY CHOCOLATE TOBACCO 60ML Cavendish and Oriental tobaccos infused with Swiss Ruby Chocolates
brand Black Note, WHITE NOTE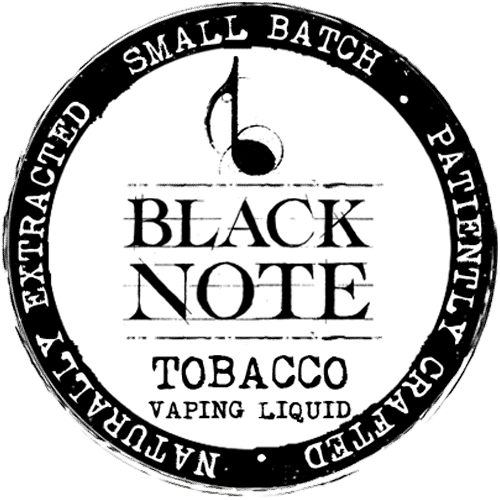 Description
WHITE NOTE RUBY CHOCOLATE TOBACCO 60ML
Cavendish and Oriental tobaccos infused with Swiss Ruby Chocolates.
WHITE NOTE RUBY CHOCOLATE TOBACCO 60ML: Swiss chocolatier Barry Callebaut has launched a new type of chocolate called "Ruby". The confectionery is characterized by a "berry-fruitiness" and a pink hue. "Ruby" chocolate is particularly targeted at Millennials and their desire for "hedonistic indulgence".
Several different stories surround the origin of Cavendish, but all of them involve tobacco that was being transported on the ship of Sir Thomas Cavendish in 1585. One tale says Cavendish infused his personal supply of tobacco with dark rum to prevent it from drying out and getting moldy. He then rolled the wet leaves together, binding them tightly with sail canvas and twine.
Much to his surprise, the flavor improved. The tobacco smoked sweeter, was mellower and had an aromatic fragrance. The process of using double fermentation to create Cavendish tobacco was born.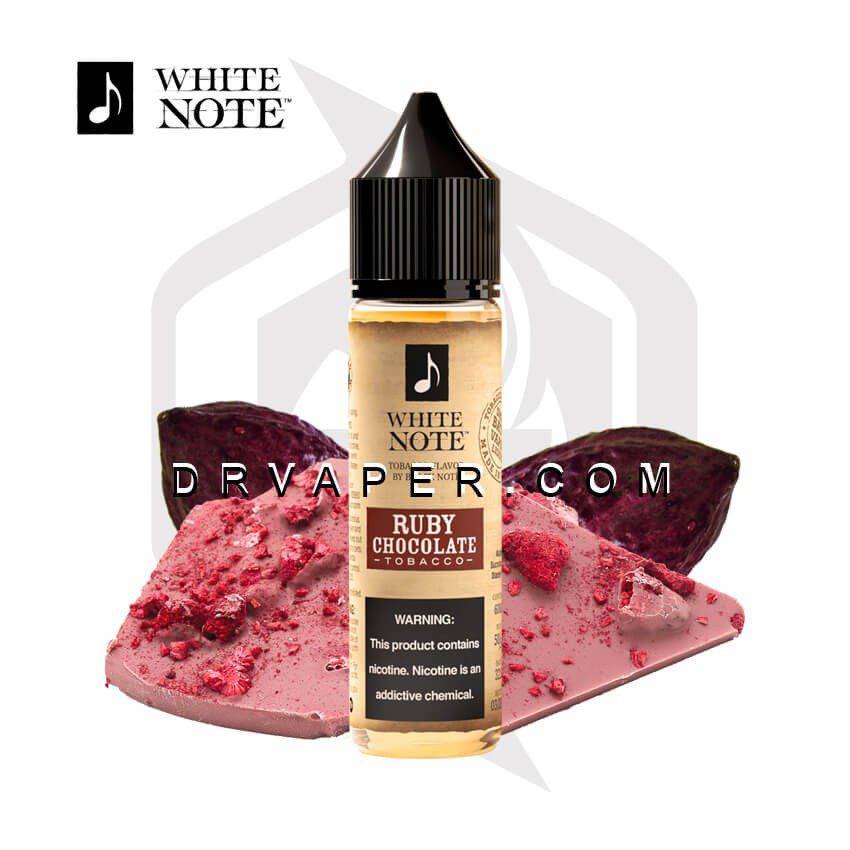 WHITE NOTE RUBY CHOCOLATE TOBACCO 60ML E-Liquid Features
Available in 0, 3, 6 and 12 mg/ml
Tobacco Flavor by Black Note
Tobacco Flavor is Naturally Extracted from Real Tobacco Leaves.
ISO7 Certified Clean Facility
Alcohol, Sucralose, and Diacetyl FREE
Small Batch
VG/PG ratio: 50/50
Swiss Made Freebase Nicotine
Weight: 3.4 oz
Dimensions:1.77 × 1.31 × 5.3 in
Bottle Size: 60ml plastic bottle
ــــــــــــــــــــــــــــــــــــــــــــــــــــــــ
Notes : Use these flavors on pods, coils, for BOX MODs . It will not give you the best result if you use this flavor on pods, coils, to pull the POD MODs OR USE MTL.
Browse more E-LIQUIDS on our online store.
Also check out the SALT NICOTINE flavors if you have a cigarette dispenser.
Only logged in customers who have purchased this product may leave a review.