BLACK NOTE KENTUCKY SALT NICOTINE 30ML
BLACK NOTE KENTUCKY SALT NICOTINE 30ML has an earthy and nutty taste, a flavor that's enhanced with fire-curing
brand Black Note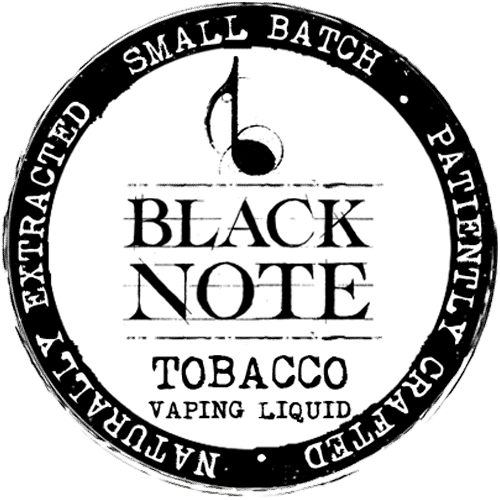 Description
BLACK NOTE KENTUCKY SALT NICOTINE 30ML
Description : BLACK NOTE KENTUCKY SALT NICOTINE 30ML has an earthy and nutty taste, a flavor that's enhanced with fire-curing to release the tobacco plant's natural resins. Kentucky is an American tobacco cultivar, with Italian Kentucky grown in Tuscany.
History of BLACK NOTE KENTUCKY SALT NICOTINE 30ML: The history of Kentucky tobacco in Italy dates back to the second half of the 16th century during the pontificate of Gregory XIII. During this period, a flourishing tobacco market developed in the Republic of Cospaia, a tiny independent state that measures less than 2 square miles. This early center of tobacco production evolved into a commerce haven, which was eventually divided between Tuscany and the Papal States when it lost its independence in 1826.
Additional Information for BLACK NOTE KENTUCKY SALT NICOTINE 30ML
BLACK NOTE tobacco Naturally Extracted from real tobacco leaves, using only the best leaves and the best part of the leaves
No artificial flavors, colors, sweeteners, or additives
No Diacetyl, Acetyl Propionyl, Ethylene Glycol, Diethylene Glycol, Acrolein and Acetoin
BLACK NOTE salt Small Batch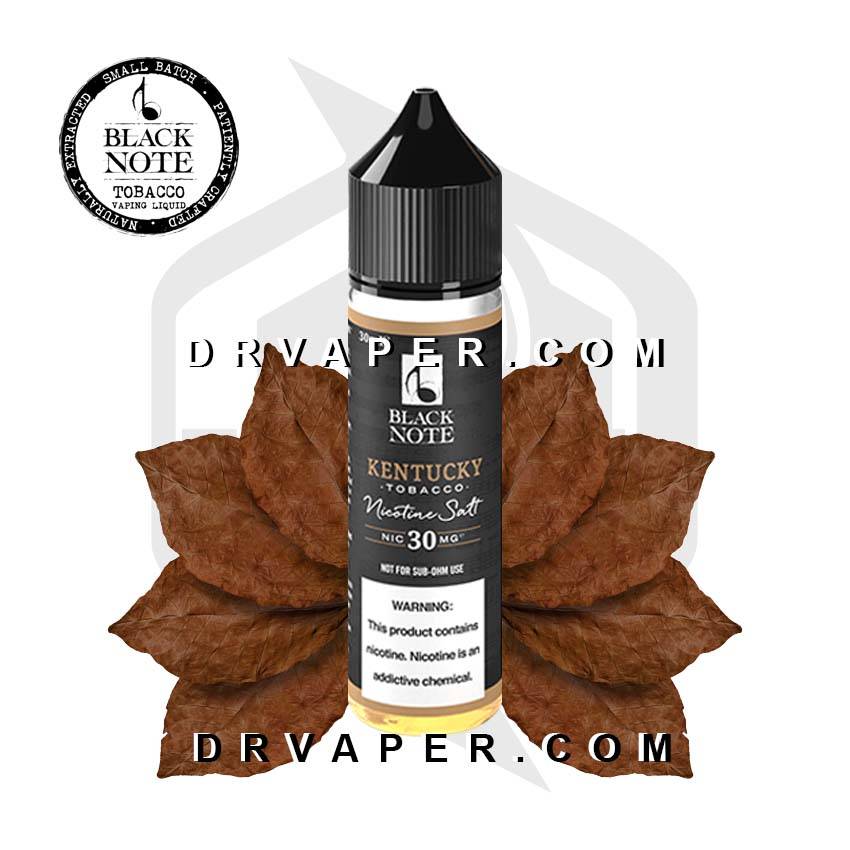 Please Note
Not For Sub-Ohm Use: Not For use in devices that reach sub-ohm resistance.
Device Recommendation: Ultra-Low Wattage & Pod-Based System (Mouth-To-Lung Devices).
Coil: MTL coil with a resistance of 1.0 ohms or higher.
Recommended Power Level: Do not exceed 18 watts.
SIZE : 30ml
PGVG : 50/50
NICOTINE : 35mg, 50mg
ـــــــــــــــــــــــــــــــــــــــــــــــــــــــــــــــــــ
Notes : Use these flavors on pods, coils, for POD MODs . It will not give you the best result if you use this flavor on pods, coils, to pull the BOX MODs (SUB OHM).
Also check out the SALT NICOTINE flavors if you have a cigarette dispenser.
Only logged in customers who have purchased this product may leave a review.