GEEK VAPE WENAX M1 13W POD SYSTEM
Discover the GEEK VAPE WENAX M1 13W POD SYSTEM featuring an integrated 800mAh battery 13W maximum output
brand Geek Vape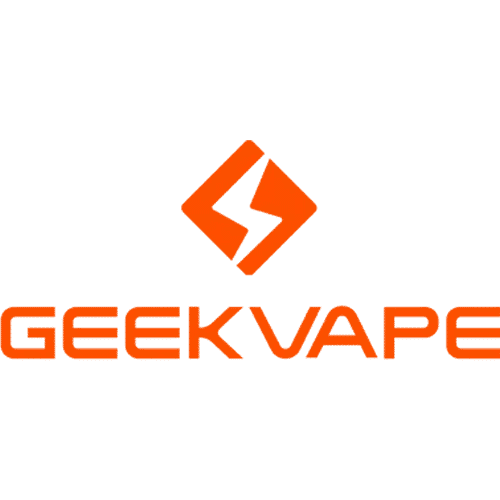 Description
GEEK VAPE WENAX M1 13W POD SYSTEM
WENAX M1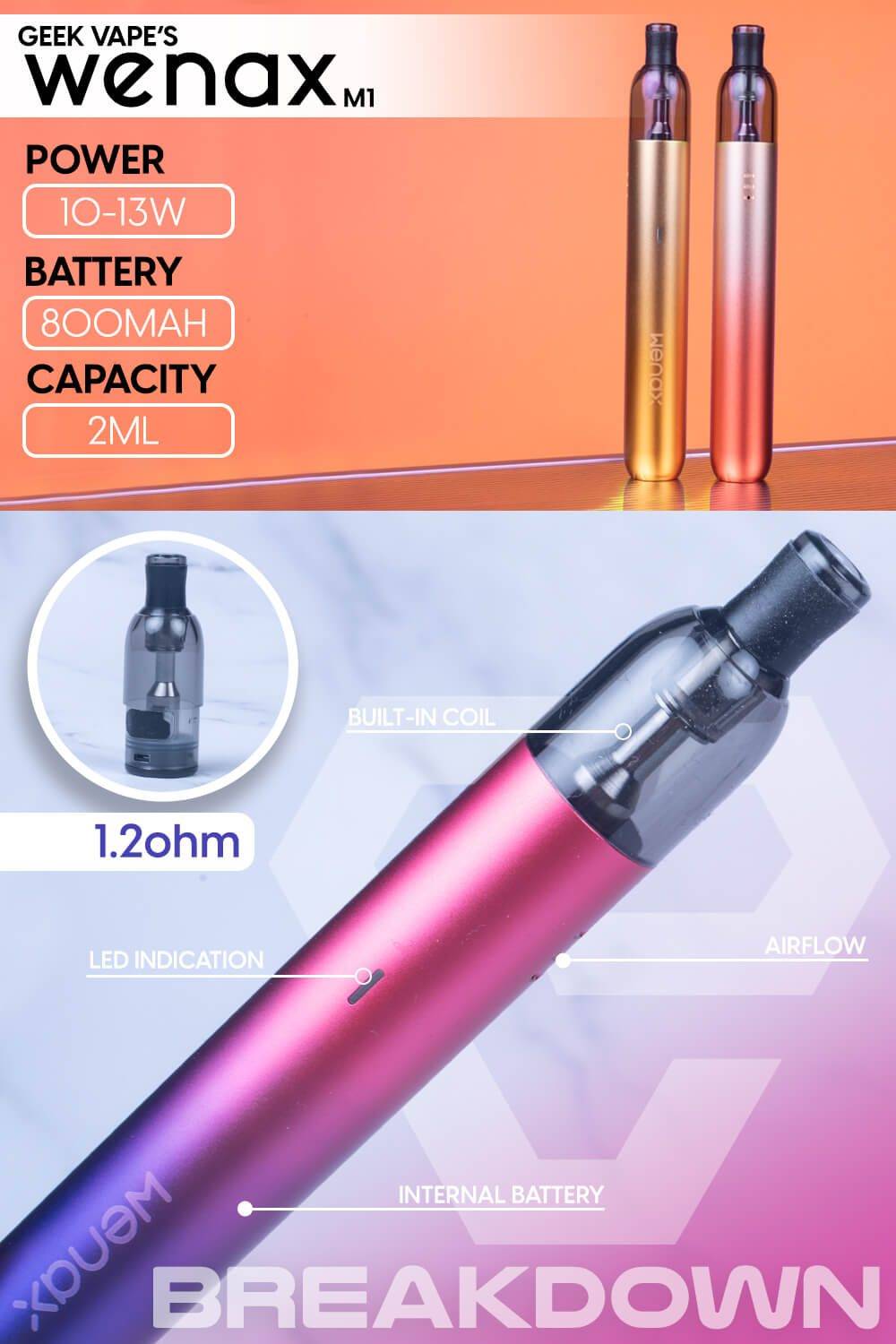 DESCRIPTION
Discover the GEEK VAPE WENAX M1 13W POD SYSTEM, featuring an integrated 800mAh battery, 13W maximum output, and utilizes an integrated 1.2ohm coil. Holding up to 2mL within the refillable magnetic pod, the GEEK VAPE WENAX M1 13W POD SYSTEM is perfect for both nicotine salts and freebase eJuice. Constructed from durable zinc-alloy, the chassis of the Geek Vape Wenax M1 is slim and portable, delivering a travel-friendly vape that is reliable. Operating off a draw-activated firing mechanism, the GEEK VAPE WENAX M1 13W POD SYSTEM delivers delicious vapor and flavor in a pen-style vape.
GEEK VAPE WENAX M1 13W POD SYSTEM Features
Dimensions – 115.5mm by 16mm Diameter
Integrated 800mAh Battery
Wattage Output Range: 10-13W
Voltage Output Range:
Zinc-Alloy Chassis Construction
Draw-Activated Firing Mechanism
LED Indicator Light
2mL Refillable Pod
Side Fill System – Silicone Stoppered
Integrated 1.2ohm Coil
Magnetic Pod Connection
Type-C USB Port

Includes
1 WENAX M1 Pod System
1 1.2ohm Cartridge
NOTE
Be sure to remove the rubber stoppers from the top & bottom of the Pods before inserting into your Device.
ــــــــــــــــــــــــــــــــــــــــــــــــــــــــــ
Browse more special DEVICES on our store.
Also check out the SALT NICOTINE flavors in case you have a cigarette dispenser.
Also check out the flavors of FREEBASE if you have an electronic hookah device or coil that supports high voltages.
Only logged in customers who have purchased this product may leave a review.