Roll Upz Grape Ice E-liquid 60ml
Roll Upz Grape Ice E-liquid 60ml sweet and crisp experience of freshly picked grapes with notes of juicy candy rolls and a blast of cold menthol
brand Roll Upz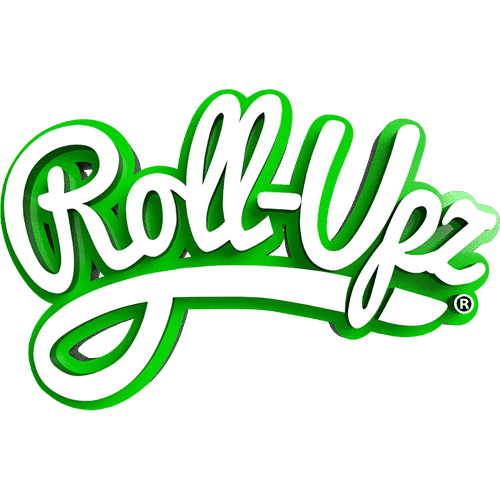 Description
Roll Upz Grape Ice E-liquid 60ml
This product is a Tobacco-Free Nicotine Vape Juice.
Grape ICE by Juice Roll-Upz is a sweet and crisp experience of freshly picked grapes with notes of juicy candy rolls and a blast of cold menthol!
Roll Upz is known for being fearless with their nostalgic fruity vapetasic combinations. So, it's no surprise to many out there how this brand has taken a classic Grape candy up a notch by tossing it into any icy menthol bath.
The result is something so vaping fresh, it might just become your next 'ICED' ADV. Presenting Grape Ice by Juice Roll Upz Ice.
Grape Ice E-liquid from Juice Roll Upz Ice comes in medium-sized bottle and has a base of a 70 percent VG and 30 percent, allowing clouds chasers everywhere to create some impressive fog while getting a solid throat hit.
Roll Upz E-Liquid has managed to bring back some nostalgia along with a supreme flavor combination that you don't want to miss out on. No wonder vapers can't get enough of this cool and fruit-filled delight.
Roll Upz Grape Ice E-liquid Package Contents Include:
1 x 60ml bottle of Grape Ice by Juice Roll Upz ice
VG/PG: 70/30
Flavor Profile: Grape, Candy, Menthol
VG/PG: 70/30
Nicotine Level: 3MG
Bottle Size: 60ML
Roll Upz is intended for use in sub ohm devices.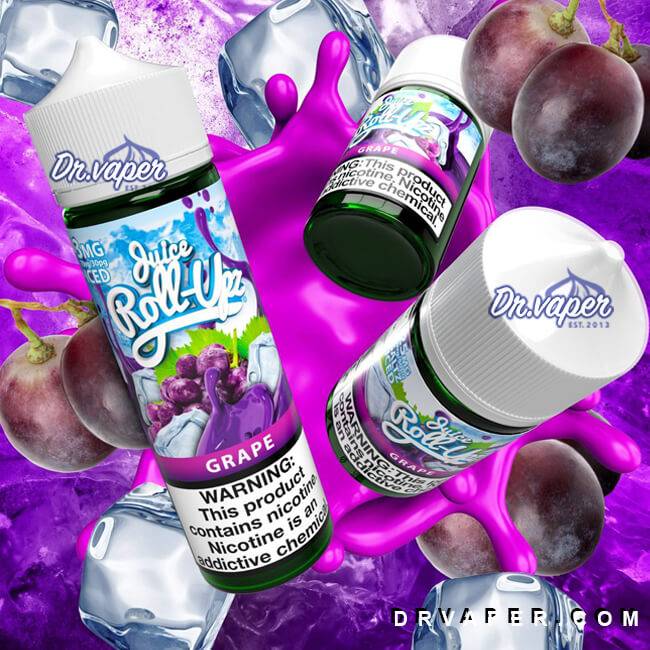 Ingredients 3mg
Vegetable Glycerin (≤70%)
Propylene Glycol with Flavouring (≤30%)
Nicotine: ≤0.3% (3mg)
Message from RollUpz
We take our customers' health and safety very seriously and practice exceptional care and cleanliness during the manufacturing process. Our max VG e-liquid is manufactured and bottled in a meticulously clean ISO certified facility. Securing all product, we've implemented child-safe caps on each bottle so children cannot access their contents. We also use the best quality ingredients in our liquids to ensure the best possible vaping experience for our customers.
All Roll Upz flavors are manufactured in The USA
Notes : Use these flavors on pods, coils, for BOX MODs . It will not give you the best result if you use this flavor on pods, coils, to pull the POD MODs.
ــــــــــــــــــــــــــــــــــــــــــــــــــــــــــ
Also check out the flavors of FREEBASE if you have an electronic hookah device or coil that supports high voltages.
Browse more special DEVICES on our store.
Also check out the SALT NICOTINE flavors in case you have a cigarette dispenser.
Only logged in customers who have purchased this product may leave a review.