نفذت الكمية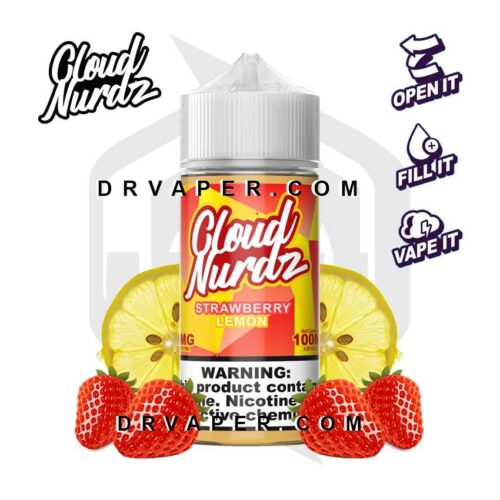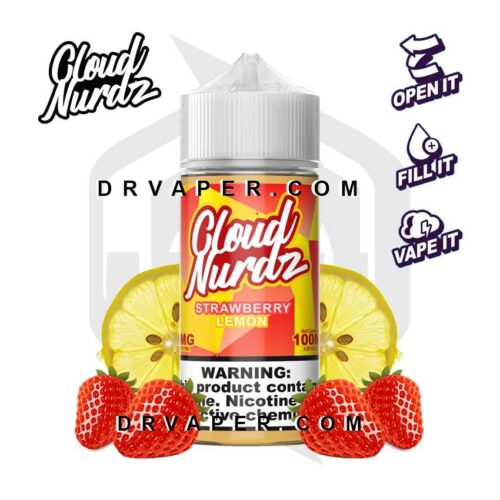 CLOUD NURDZ – STRAWBERRY LEMON 100ML
CLOUD NURDZ – STRAWBERRY LEMON 100ML
Strawberry Lemon by Cloud Nurdz combines fresh strawberries and zesty sour lemons into a tasty vapable elixir that will send the tastebuds into a frenzy over just how good this eJuice tastes
brand Cloud Nurdz Vape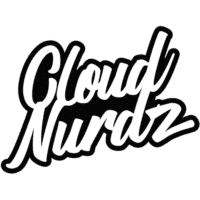 BRAND : CLOUD NURDZ
PRODUCT NAME : STRAWBERRY LEMON 100ML
DESCRIPTION :
Strawberry Lemon combines fresh strawberries and zesty sour lemons into a tasty vapable elixir that will send the tastebuds into a frenzy over just how good this eJuice tastes.
Strawberry Lemon – 100mL Features:
• Capacity: 100mL Unicorn Bottle
• PG: 35%
• VG: 65%
• Formulation: Freebase Nicotine
• Child Resistant Cap
• Made in USA
ــــــــــــــــــــــــــــــــــــــــــــــــــــــــــــــــــــــــــــــــــــــــــــــــــــــــــــ
Notes : Use these flavors on pods, coils, for POD MODs . It will not give you the best result if you use this flavor on pods, coils, to pull the BOX MODs.
Browse more E-LIQUIDS on our online store.
Also check out the SALT NICOTINE flavors if you have a cigarette dispenser.
Only logged in customers who have purchased this product may leave a review.