ONE HIT WONDER MY MAN ICE CREAM 100ML
ONE HIT WONDER MY MAN ICE CREAM 100ML Vanilla Strawberry Chocolate the rich flavors we all love have been expertly blended
brand ONE HIT WONDER

Description
ONE HIT WONDER MY MAN ICECREAM 100ML
DESCRIPTION: Vanilla Strawberry Chocolate. Today, the rich flavors we all love have been expertly blended into a smooth but complex vape that dances on your tongue with different complementing notes from each puff. The surge of nostalgia will leave you looking up and simply saying… My Man!

Features:
• Capacity: 100mL Unicorn Bottle
• PG: 20%
• VG: 80%
• Child Resistant Cap
• Made in USA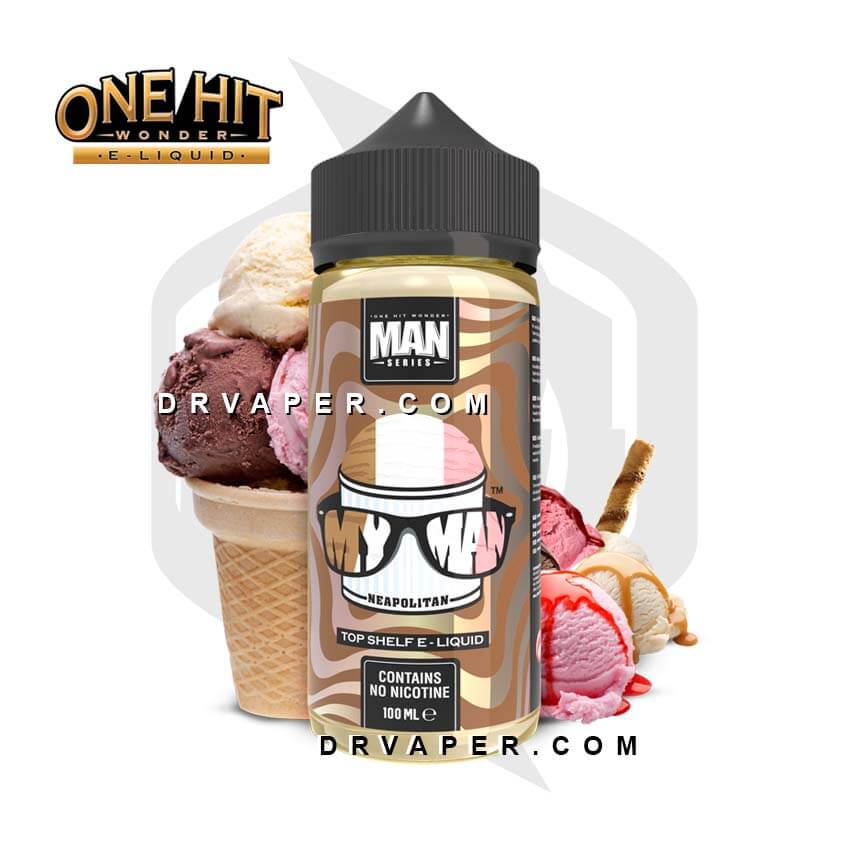 Notes :
Please Note: This product is not intended for use in a pod system. This product is only intended for use in a tank or atomizer. Although this product contains 3mg of nicotine salt, it is not a "high nicotine salt" product, and thus should not be used in a pod system device. If you have any questions, pease don't hesitate to contact us.
Use these flavors on pods, coils, for POD MODs . It will not give you the best result if you use this flavor on pods, coils, to pull the BOX MODs.
ــــــــــــــــــــــــــــــــــــــــــــــــــــــــــــــــ
Browse more E-LIQUIDS on our online store.
Also check out the SALT NICOTINE flavors if you have a cigarette dispenser.
Only logged in customers who have purchased this product may leave a review.