نفذت الكمية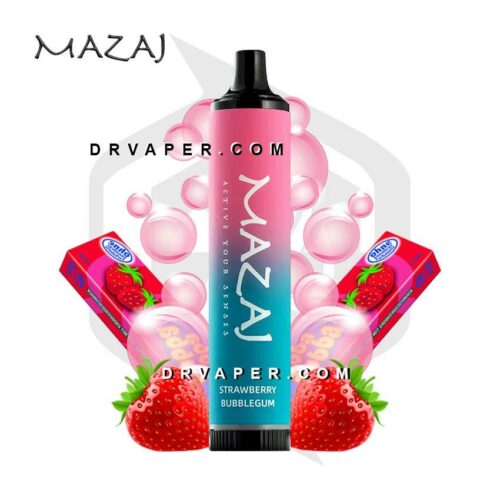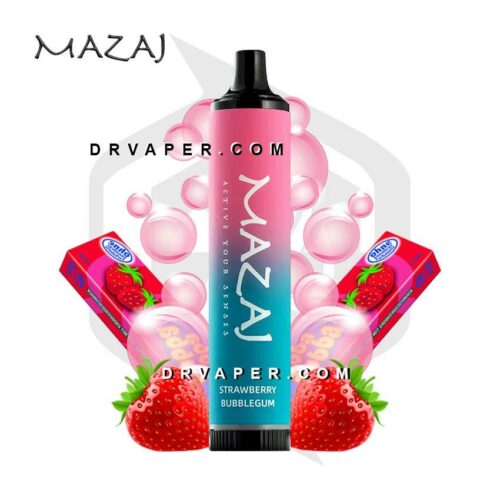 MAZAJ STRAWBERRY BUBBLEGUM 5000 PUFFS
MAZAJ STRAWBERRY BUBBLEGUM 5000 PUFFS modern Disposable pod system with a flavor of soft strawberry bubble gum flavor
brand MAZAJ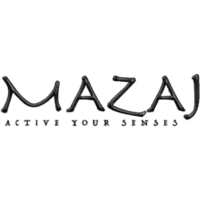 Description
MAZAJ STRAWBERRY BUBBLEGUM 5000 PUFFS
DESCRIPTION
modern Disposable pod system device with a flavor of soft strawberry bubble gum flavor, delicious and distinctive, made of the finest raw materials and high quality salt nicotine.
see the product

SPECIFICATIONS
Pre-filled with MAZAJ salt nicotine
Tankless design – zero spitting/leaking
High-quality mesh coil
rechargeable battery 600mAh with type C charging port
Volume: up to 5000 puffs
Available in 20mg and 50mg nicotine
ـــــــــــــــــــــــــــــــــــــــــــــــــــــــــــــ
Notes : Use this product directly. Do not try to fill it again. When you finish the liquid built into the device, you must dispose of the device completely.
WATCH FOR MORE ALL DISPOSABLE POD SYSTEM VAPE
Browse more E-LIQUIDS on our online store.
Also check out the SALT NICOTINE flavors if you have a E-cigarette POD SYSTEM.
Only logged in customers who have purchased this product may leave a review.