MYLÉ – RED APPLE V4
Flavor Description:
4 MYLE PODS RED APPLE V4 Simply crisp sweet juicy red apple flavor.
brand MYLE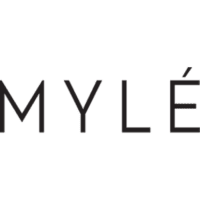 Out of stock
Description
BRAND : MYLE
PRODUCT NAME : RED APPLE V4
DESCRIPTION :
Our compact, lightweight pre-filled Salt Nic vape juice flavor pods are simplicity at its core. Each pod is 5% nicotine by volume and allows you to experience approximately 260 puffs. Created with leak proof technology, our pods provide an easy, hassle-free vape experience with multiple fruit flavors to choose from. Simple and hassle free.
Flavor Description:
Simply crisp sweet juicy red apple flavor.
MYLÉ ICED WATERMELON V4 Pods:
A pack of four (4) disposable magnetic MYLÉ Vape pods
Flavor: RED APPLE
Salt Nicotine (SaltNic) Ejuice
0.9mL/magnetic pod
5% nicotine by volume/pod
240 puffs/pod (approx.)
Verison 4 Pods
MYLÉ Pod User Manual:
NOTE:
Be sure to remove the rubber stoppers from the top & bottom of the Pods before inserting into your Device.
V4 Device ONLY compatible with V4 Pod.
ــــــــــــــــــــــــــــــــــــــــــــــــــــــــــــــــــــــــــــــــــــــــــــــــــــــــــــ
Notes : Use this product directly. Do not try to fill it again. When you finish the liquid built into the device, you must dispose of the device completely.
Browse more E-LIQUIDS on our online store.
Also check out the SALT NICOTINE flavors if you have a cigarette dispenser.
Only logged in customers who have purchased this product may leave a review.