Description
Stig Crisp Apple Disposable pods 3 devices
DESCRIPTION: STIG Disposable Pod by VGOD ( American Version ) – CRISP APPLE is a smashed magnificent blend of green apples tasted with combined with sour and sweet juiciness that delivers satisfying taste of vape, your nicotine cravings will truly be curbed and your taste bud will be so satisfied.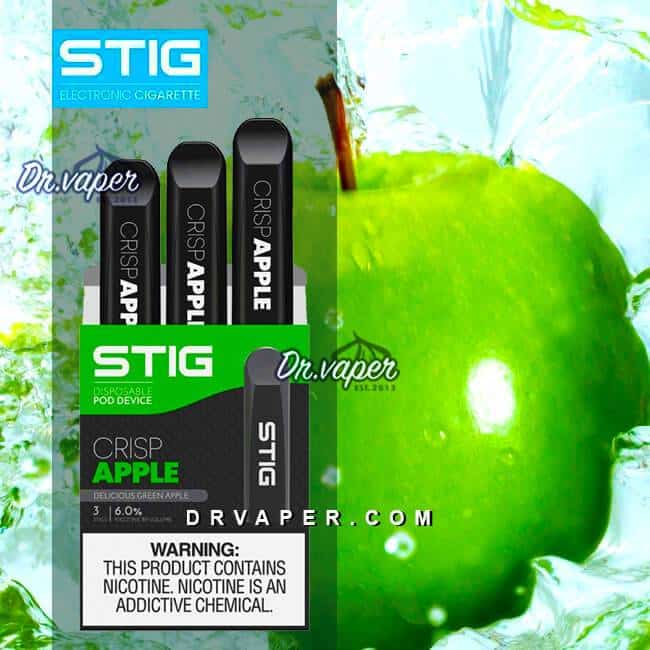 puffs : 300
vape liquid size : 1.2ml for each stig
NICOTINE : 60mg
ــــــــــــــــــــــــــــــــــــــــــــــــــــــــــــــ
Notes : Use this product directly. Do not try to fill it again. When you finish the liquid built into the device, you must dispose of the device completely.
Browse more E-LIQUIDS on our online store.
Also check out the SALT NICOTINE flavors if you have a cigarette dispenser.
Only logged in customers who have purchased this product may leave a review.