RUTHLESS GRAPE DRANK ICE 120 ML
ر.س75.00 – ر.س135.00
RUTHLESS GRAPE DRANK ICE 120 ML grape berry flavors Grape Drank vape lovers enjoy but with a menthol twist
brand RUTHLESS

Description
RUTHLESS GRAPE DRANK ICE 120 ML
DESCRIPTION: Grape Drank Ice E-Juice comprises all the grape berry flavors Grape Drank vape lovers enjoy but with a menthol twist. Treat yourself to the ultimate vaping experience with this premium vape juice inspired by classic grape soda flavors. Every hit is sure to satisfy and delight new and old vape-enthusiasts.
Our Ruthless Vapor e-liquid mixologists spent countless hours in the kitchen getting this recipe perfect. Taste-testing an infinite number of e-juice samples to bring you what is now a fan favorite vape juice. The vape hit of grape-flavoring followed by the cool chill of menthol is freakishly good.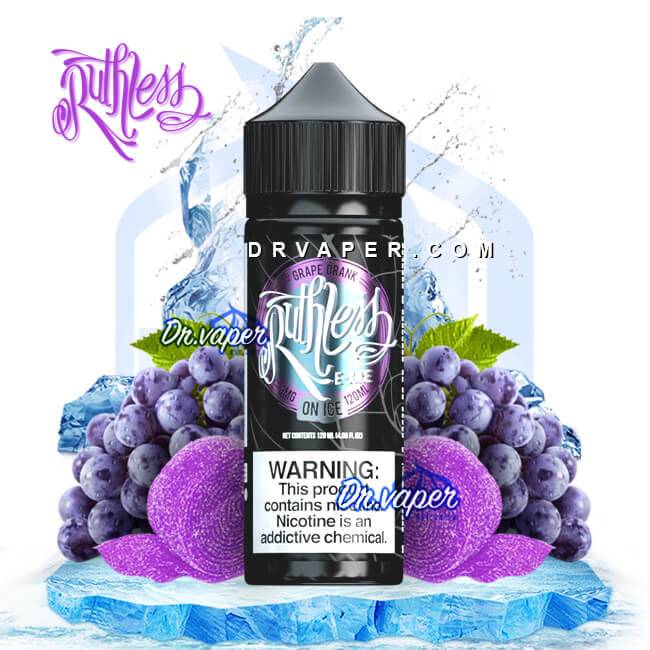 All Ruthless Vapor e-liquids are made in the U.S.A.
SIZE : 60ml
NICOTINE : 3mg
Notes : Use these flavors on pods, coils, for BOX MODs . It will not give you the best result if you use this flavor on pods, coils, to pull the POD MODs.
ــــــــــــــــــــــــــــــــــــــــــــــــــــــــــ
Also check out the flavors of FREEBASE if you have an electronic hookah device or coil that supports high voltages.
Browse more special DEVICES on our store.
Also check out the SALT NICOTINE flavors in case you have a cigarette dispenser.
ruthless grape drank ice eliquid hell x vape salt nicotine top vapes vape shops near me zero vape hell.x.vape smok vape vape shop vape meaning vape jeddah vape riyadh best vape mod vape ksa pod juul pods myle pods uwell dr vape vape Flavor drvaper
Only logged in customers who have purchased this product may leave a review.