brand JUSTFOG
JUSTFOG MINIFIT S POD SYSTEM
JUSTFOG MINIFIT S POD SYSTEM The Justfog Minifit-S Kit is the perfect travel companion. Super small making it extremely portable
Description
JUSTFOG MINIFIT S POD SYSTEM
ــــــــــــــــــــــــــــــــــــــــــــــــــــــــــــــــــــــــــــــــــــــــــــــــــــــــــــ
The Justfog Minifit-S Kit is the perfect travel companion. Super small making it extremely portable. Perfect for stealth vapers or anyone who doesn't want a bulky device in their pocket. With an easy to fill cartridge, this little unit is perfect to fill with your favorite liquid. Using a single fire button to fire the unit, and turn it on; it is a breeze to get started. An LED indicator is built into the button as well to let you know what your power level is at, as well as to when it is on or off.
Micro USB Charging Cable
Product Features:
All-in-One Design
Replaceable Cartridge Design
Consistant Voltage-Based Output
Button Operated
Super Small Design
1.9mL Juice Capacity
0.8ohm Resistance Mesh Coil inside
420mAh Built-In Battery
LED Battery Light Indicator
MicroUSB Charging Port
Product Dimension:
Dimensions – 54.4mm by 21.5mm by 15.6mm
Product Includes:
(1) MINIFIT-S Battery
(1) MINIFIT-S Pod
(1) USB Cable
(1) Instructional Manual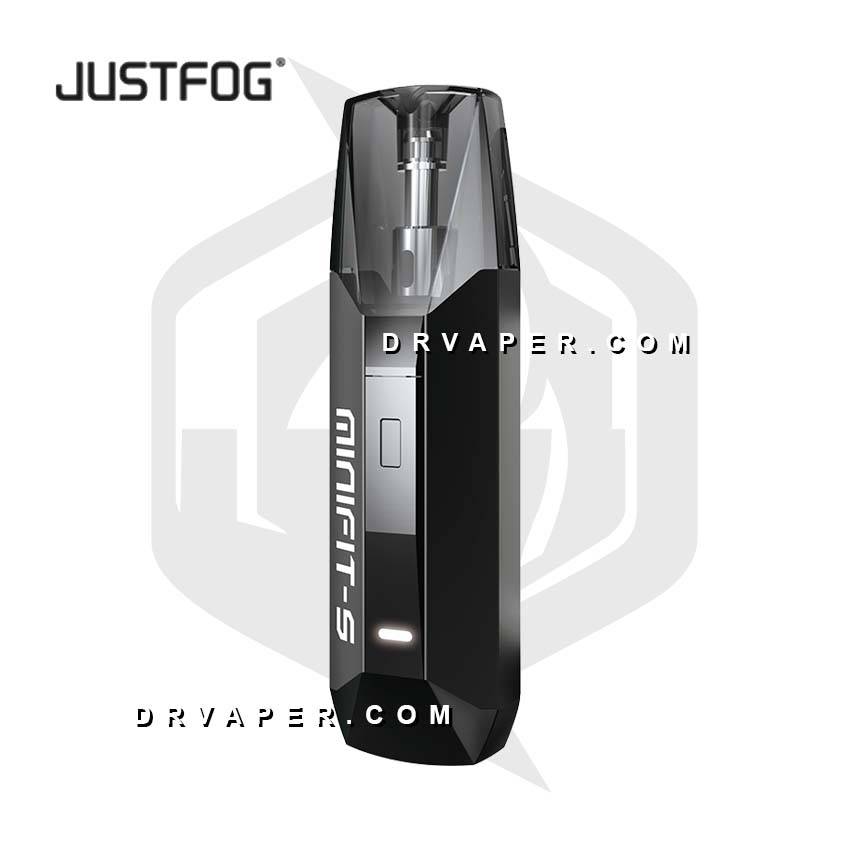 ــــــــــــــــــــــــــــــــــــــــــــــــــــــــــــــــــــــــــــــــــــــــــــــــــــ
Browse more special DEVICES on our store.
Also check out the SALT NICOTINE flavors in case you have a cigarette dispenser.
Also check out the flavors of FREEBASE if you have an electronic hookah device or coil that supports high voltages.
Only logged in customers who have purchased this product may leave a review.