نفذت الكمية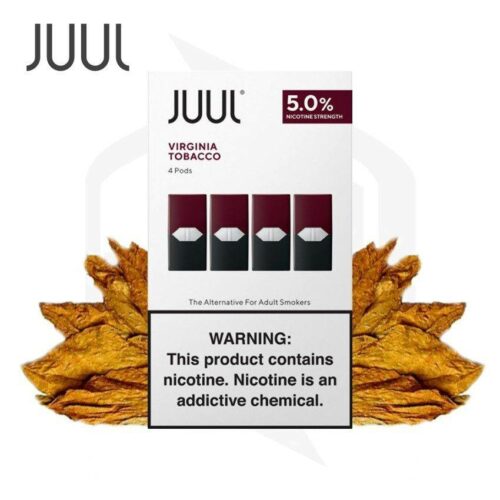 JUUL VIRGINIA TOBACCO Pods US IMPORT
ر.س130.00 – ر.س160.00
JUUL VIRGINIA TOBACCO US IMPORT Virginia Tobacco It's an American blend-style tobacco that is the best seller of all the flavors
brand Juul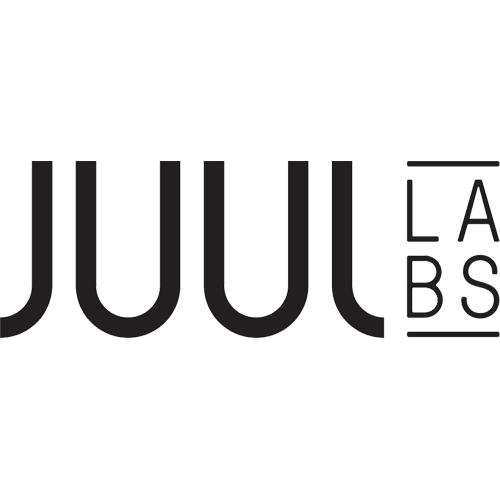 Description
JUUL VIRGINIA TOBACCO US IMPORT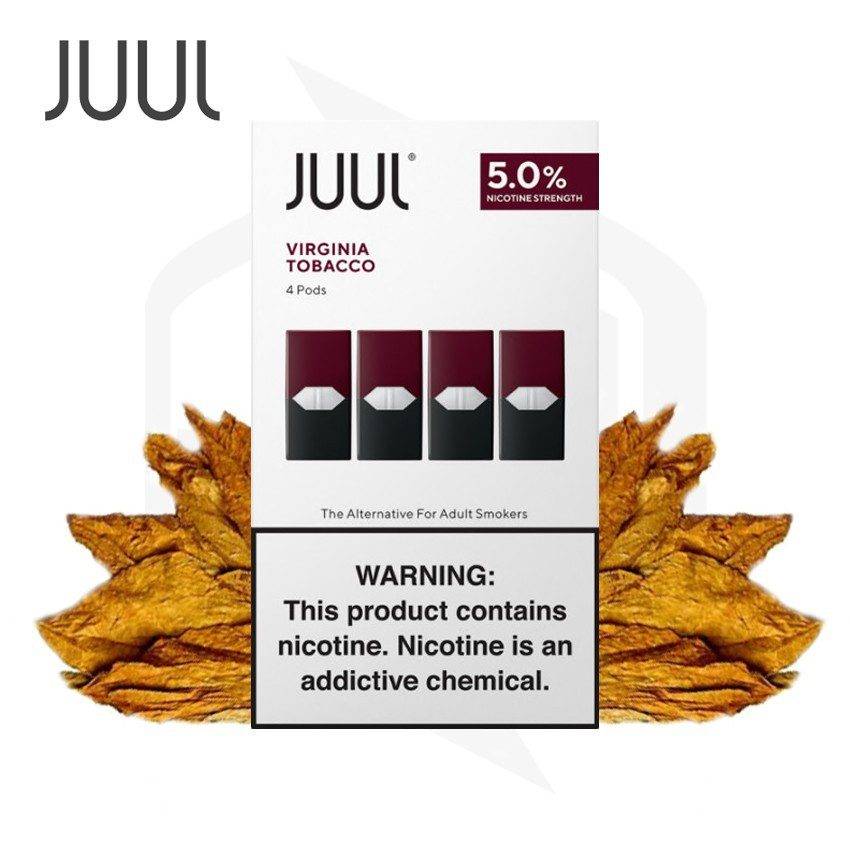 Rich flavor of American tobacco.
Virginia Tobacco is JUUL's name for a classic tobacco flavor. It's an American blend-style tobacco that is the best seller of all the flavors. The reason for this is simple, though. The JUUL is mainly used by people who are new to vaping. They are likely to have been used to smoking actual tobacco more recently, so this flavor makes them feel more at home. If you're not a fan of sweeter flavors (as most of the other JUUL pod flavors are), then you can't go wrong with JUUL Virginia Tobacco pods.
Each JUULpod contains ~0.7mL with 5% or 3% nicotine by weight.
About JUUL Pod Virginia Tobacco
If you're making the switch from traditional cigarettes to an e-cigarette, but you really love the tobacco flavor that your standard cigarettes offers, then you'll love JUULs Virginia Tobacco pods. The e-salt liquids used in these pods deliver the distinguished, classic flavor of American-grown tobacco.
The taste rivals that of the best traditional tobacco you have ever smoked. It's aromatic and subtle, and it delivers an exhilarating burst of nicotine that will be sure to love.
Key Details of the JUUL Pod Virginia Tobacco
A package of two or four premium-quality JUUL salt e-liquid pods in a robust tobacco flavor
Each pre-filled pod contains 0.7ml of e-liquid nicotine salt, which offers 5% nicotine by weight for the perfect experience
Each pod delivers roughly 200 puffs
About JUUL Pods
JUUL has revolutionized the vaping industry, and their Pods are the perfect example of just how revolutionary their products are. All of the e-salt liquids that the manufacturer offers are made of a proprietary blend of ingredients that have been hand-selected by a team of scientists.
The ingredient profile includes a combination of natural extracts, oils, and flavors, as well as propylene glycol, glycerol, benzoic acid, and nicotine. When combined with JUULs temperature-regulated vaping technology, you'll be sure to have an incredible experience
ــــــــــــــــــــــــــــــــــــــــــــــــــــــــــــ
Notes : Use this product directly. Do not try to fill it again. When you finish the liquid built into the device, you must dispose of the device completely.
Browse more E-LIQUIDS on our online store.
Also check out the SALT NICOTINE flavors if you have a cigarette dispenser.
Only logged in customers who have purchased this product may leave a review.