Vapeants E8 Pod System
Vapeants E8 Pod System is a sensational compact vape pod kit, integrating a slim 350mAh rechargeable battery, two pod resistance options
Description
Vapeants E8 Pod System
The Vapeants E8 Pod System is a sensational compact vape pod kit, integrating a slim 350mAh rechargeable battery, two pod resistance options, and draw-activated firing mechanism for the ultimate travel-friendly device. Constructed from durable zinc-alloy,
the E8 is lightweight and fits neatly in the palm of the hand. With a sizeable 350mAh rechargeable battery, the E8 can vaporize the 1.2mL Capacity pods that are offered in 1.5ohm and 1.8ohm, denoted by the coloring of the stopper located at the side of the pod. Both options have gold-plated connections that allow the pods to be changed on-the-go while ensuring a solid and conductive connection between the two.
Furthermore, the Vapeants E8 Pod System can be charged via MicroUSB port with a LED battery life indicator light.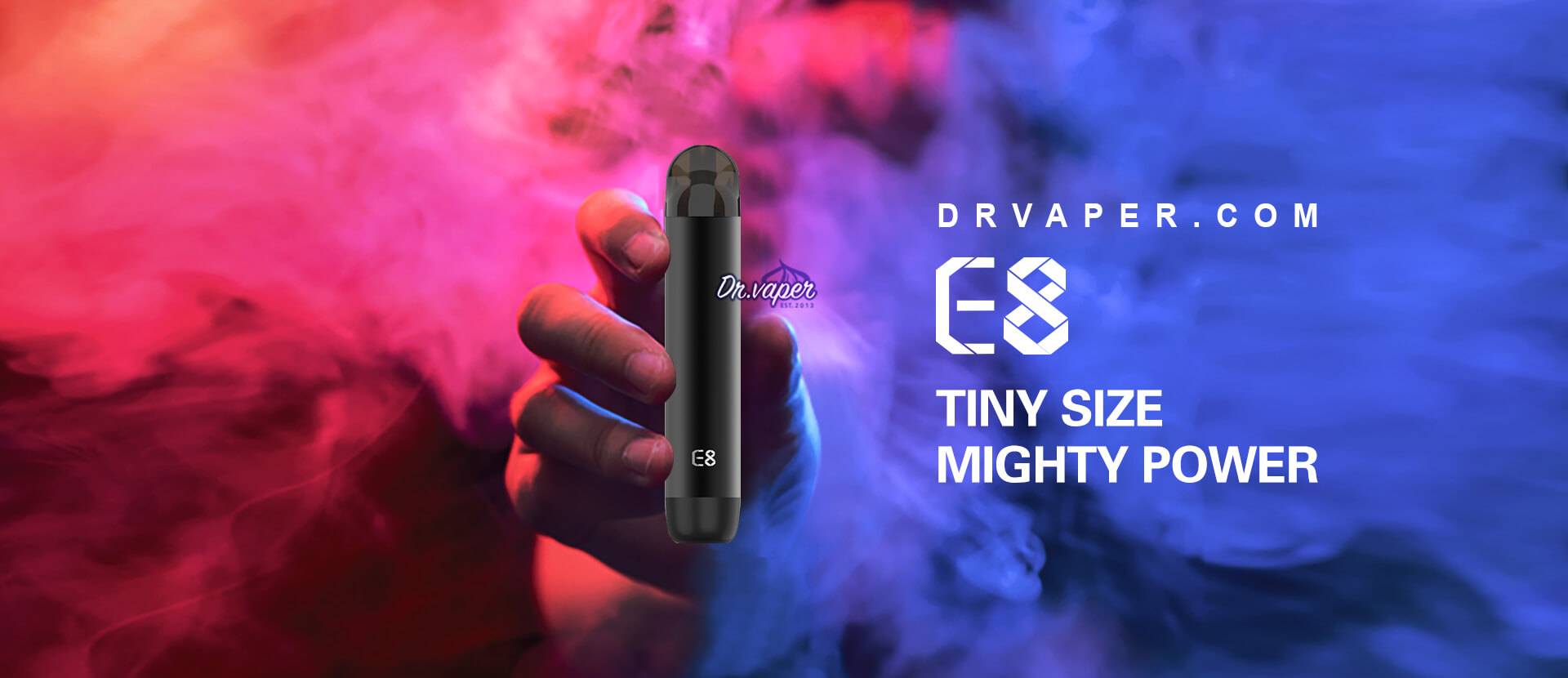 E8
1. This product adopts airflow control to start, no need to press the button, it can be pumped immediately and quickly.
2. The atomizer secondary atomizer and the upper flat cigarette in the market basically have no secondary oil injection, which is more economical for consumers.
Use cost.
3. Tailor-made mobile power supply, which can be charged quickly anytime, anywhere, and keep the power charged at all times, so that the smoking taste is always
Keep the best degree, (Note: Many of its products of the same type on the market,
The best taste of smoking)
4. This product has multiple protections such as short circuit protection, low voltage protection, overvoltage protection, timeout protection, charging protection, etc.
Safe and secure.
Quick Links:
Vapeants E8 Replacement Pods
Nicotine Salts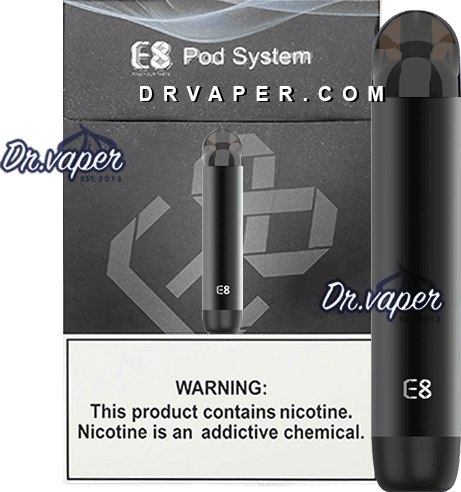 Vapeants E8 Pod System Features:
All-In-One Design
Dimensions – 72mm by 14.5mm
Integrated 350mAh Rechargeable Battery
Voltage Output: 3.7V
Resistance Range: 1.5-1.8ohm
Draw-Activated Firing Mechanism
Zinc-Alloy Chassis Construction
LED Battery Life Indicator Light
1.2mL Capacity Pod
1.8ohm – Black Silicone Stopper
1.5ohm – Red Silicone Stopper
Side Fill System
Gold-Plated Connection
MicroUSB Port
Available in Red, Black, Yellow, Blue, Pink, and White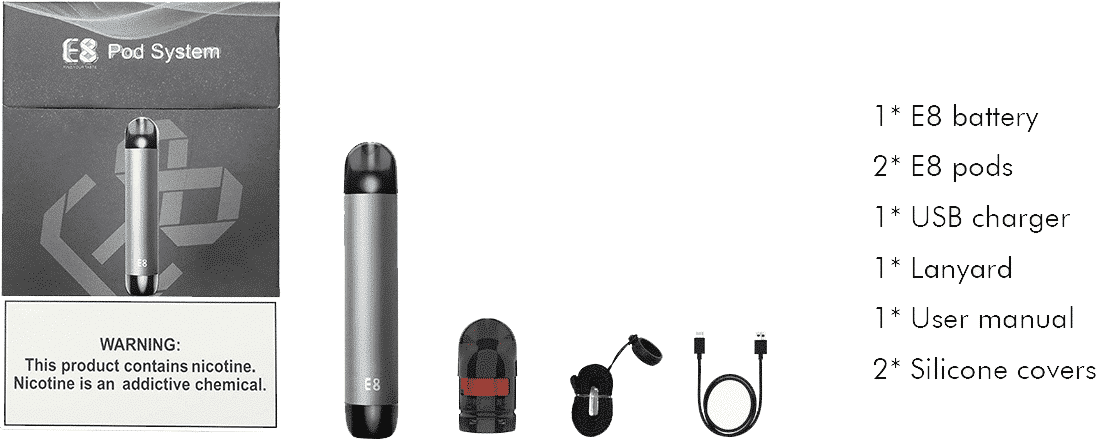 Includes:
1 Vapeants E8 Pod System
1 1.5ohm E8 Pod
1 1.8ohm E8 Pod
1 MicroUSB Cable
1 Silicone Fill Covers
1 User Manual
ــــــــــــــــــــــــــــــــــــــــــــــــــــــــــ
Browse more special DEVICES on our store.
Also check out the SALT NICOTINE flavors in case you have a cigarette dispenser.
Also check out the flavors of FREEBASE if you have an electronic hookah device or coil that supports high voltages.
Only logged in customers who have purchased this product may leave a review.