نفذت الكمية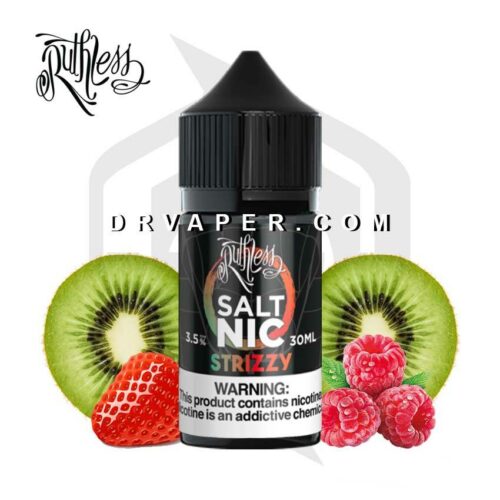 RUTHLESS – STRIZZY SALTNIC
RUTHLESS – STRIZZY SALTNIC
A blend of zesty raspberries, tropical kiwis, and plump strawberries tickle your tongue with notes of sweetness, tang
brand RUTHLESS

BRAND : RUTHLESS
PRODUCT NAME : STRIZZY SALTNIC
DESCRIPTION :
Are you just wild about refreshing fruity blends? Great! Here's an E-Juice that will absolutely have you feeling cool and refreshed. That's right, you're gonna enjoy Ruthless Vapor's Strizzy By Ruthless Salt Nic. A blend of zesty raspberries, tropical kiwis, and plump strawberries tickle your tongue with notes of sweetness, tang, and tartness. Each draw satisfies your thirst and leaves you feeling completely rejuvenated like only Ruthless Vapor can.
SIZE : 30ml
NICOTINE : 35mg, 50mg
ــــــــــــــــــــــــــــــــــــــــــــــــــــــــــــــــــــــــــــــــــــــــــــــــــــــــــــ
Notes : Use these flavors on pods, coils, for POD MODs . It will not give you the best result if you use this flavor on pods, coils, to pull the BOX MODs.
Browse more E-LIQUIDS on our online store.
Also check out the SALT NICOTINE flavors if you have a cigarette dispenser.
Only logged in customers who have purchased this product may leave a review.