نفذت الكمية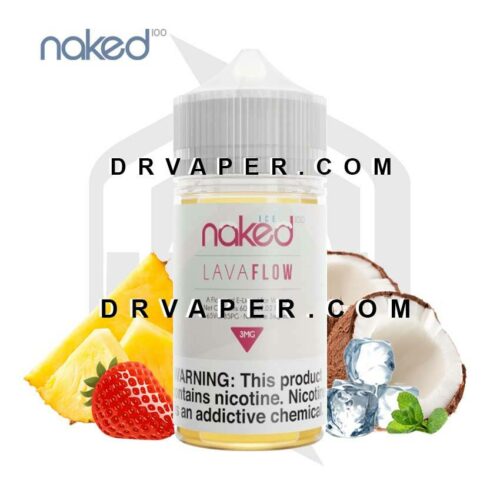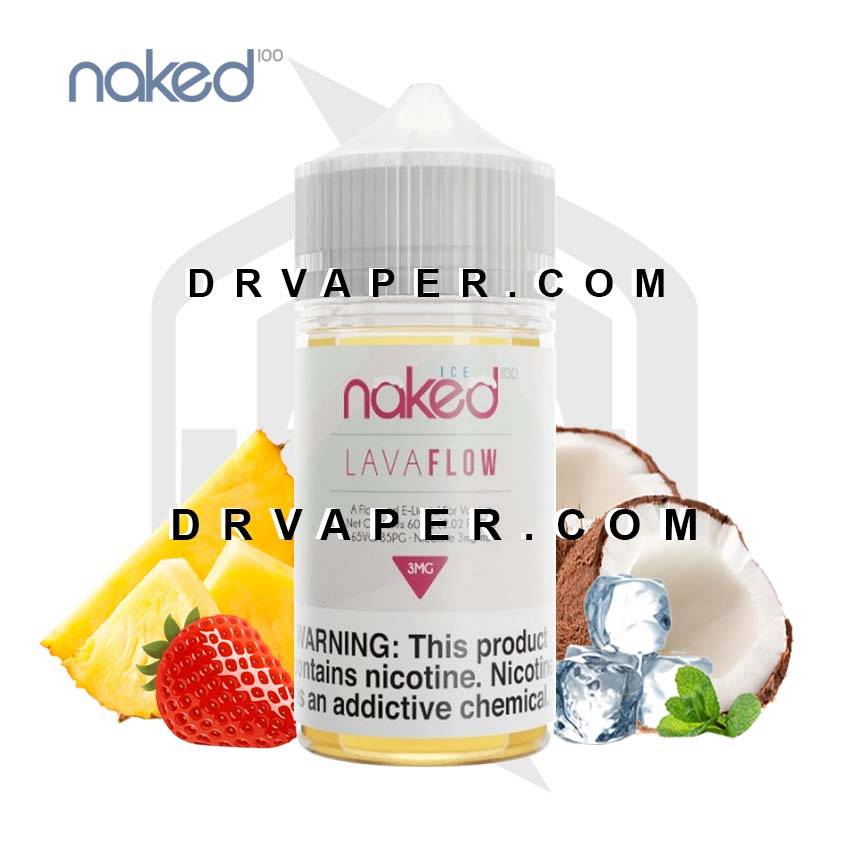 NAKED – LAVA FLOW ICE 60ML
NAKED – LAVA FLOW ICE 60ML
The flavor profile is an exact rendition of the popular flavor Lava Flow, but with an ice-cool menthol twist, it is possible, is that it has an added cream base. This creamy base gives this ejuice a tropical smoothie taste that is sure to please
brand NAKED 100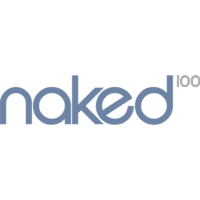 Description
BRAND : NAKED
PRODUCT NAME : LAVA FLOW ICE 60ML
DESCRIPTION :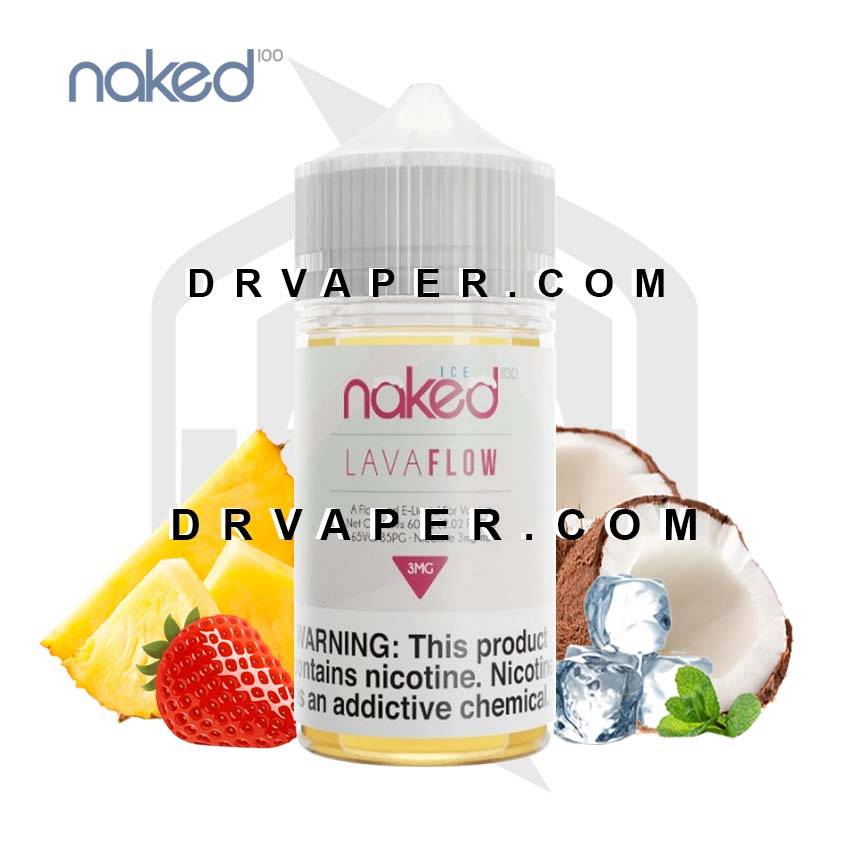 Lava Flow Ice vape juice 60ml is the newest addition to the famed Naked 100 vape juice menthol collection. The flavor profile is an exact rendition of the popular flavor Lava Flow, but with an ice-cool menthol twist. This tropical e-juice just got cooler, this combination of savory strawberries, ripe pineapples, and rich coconuts is sure to please all day long. What makes this vape juice even more savory, yes – it is possible, is that it has an added cream base. This creamy base gives this ejuice a tropical smoothie taste that is sure to please.
Inhale Naked 100 Lava Flow Ice ejuice your mouth will be drenched with exotic tropical fruits pleasing your taste buds with each puff. Those fresh and juicy strawberries fuse with those creamy coconuts and dance along your taste buds delighting them. On the exhale the tropical-flavored burst of pineapple with an ice-cool menthol twist that will dazzle your flavor palate. Mixing all together on the exhale causes a flavor explosion that will make your taste buds scream with pleasure.
Lava Flow Ice by Naked 100 arrives in a 60ml Chubby Bottle. Its 70 percent vegetable glycerin (VG) and 30 percent propylene glycol (PG) base deliver a smooth and solid throat hit while still providing a thick cloud of vapor. This ratio makes this vape juice perfect for anyone seeking an intense flavor experience while experiencing a heavy vapor cloud.
FLAVOR PROFILE : STRAWBERRY, PINEAPPLE, COCONUT, MENTHOL
SIZE : 60ml
NICOTINE : 3mg, 6mg
ــــــــــــــــــــــــــــــــــــــــــــــــــــــــــــــــــــــــــــــــــــــــــــــــــــــــــــ
Notes : Use these flavors on pods, coils, for POD MODs . It will not give you the best result if you use this flavor on pods, coils, to pull the BOX MODs.
Browse more E-LIQUIDS on our online store.
Also check out the SALT NICOTINE flavors if you have a cigarette dispenser.
Only logged in customers who have purchased this product may leave a review.