نفذت الكمية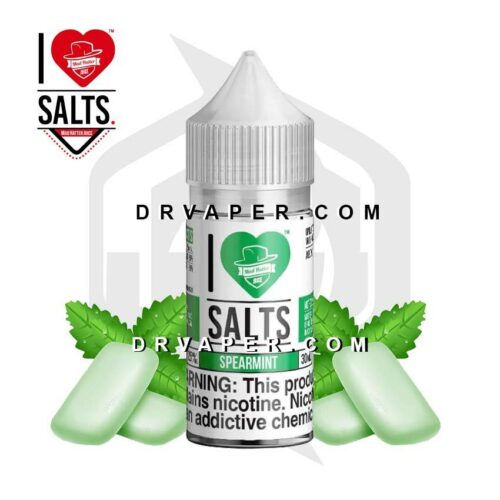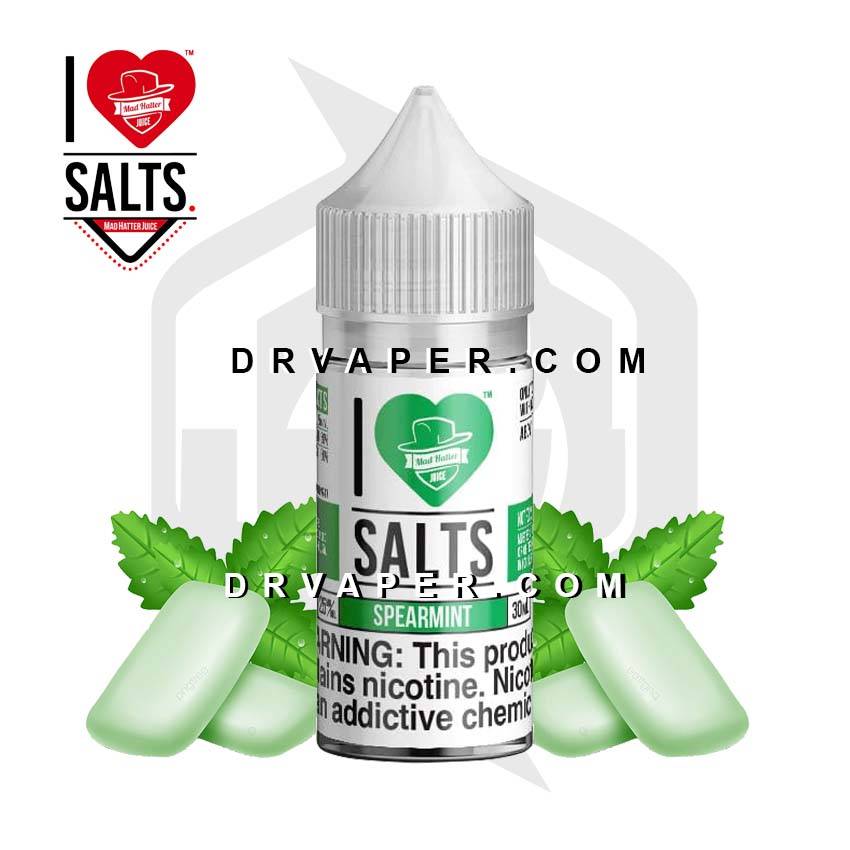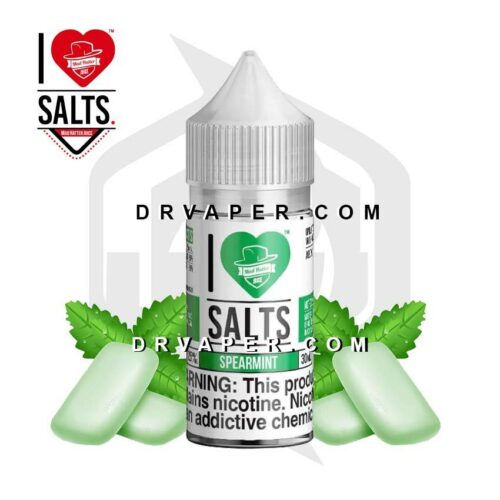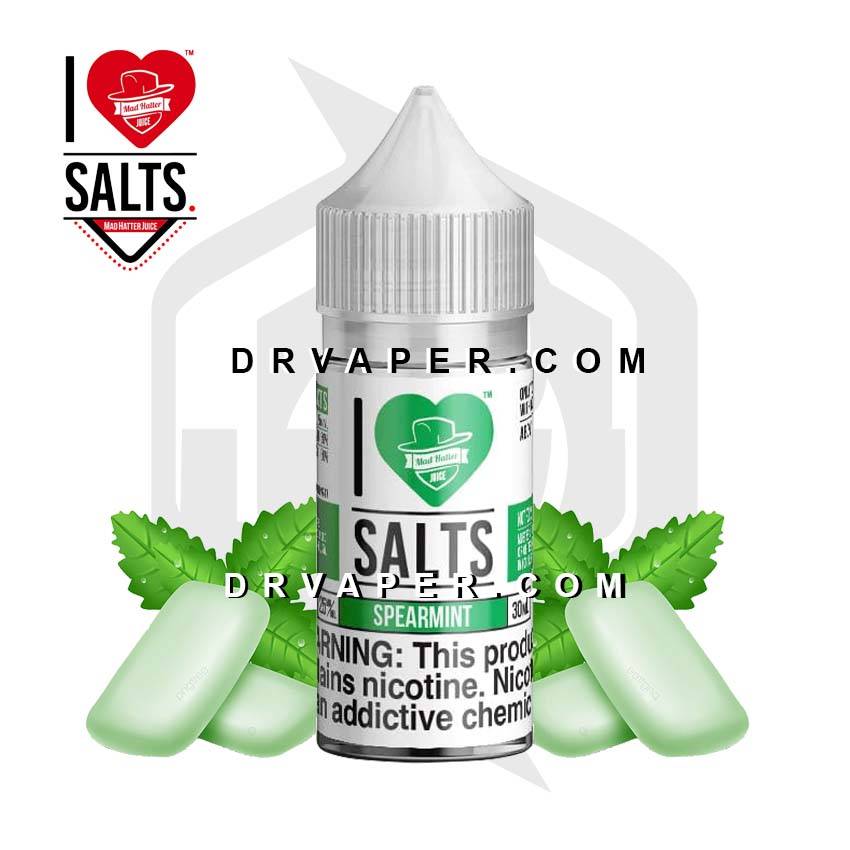 I LOVE SALTS – SPEARMINT GUM SALTNIC
I LOVE SALTS – SPEARMINT GUM SALTNIC
I love Salts is specially designed with nicotine salt lovers in mind! The combination of phenomenal mouthwatering flavor with the effectiveness of nicotine salts is perfection! Spearmint Gum Salts is crisp spearmint with a hint of sweetness. Its classic spearmint gum taste is incredibly refreshing
brand I Love Salts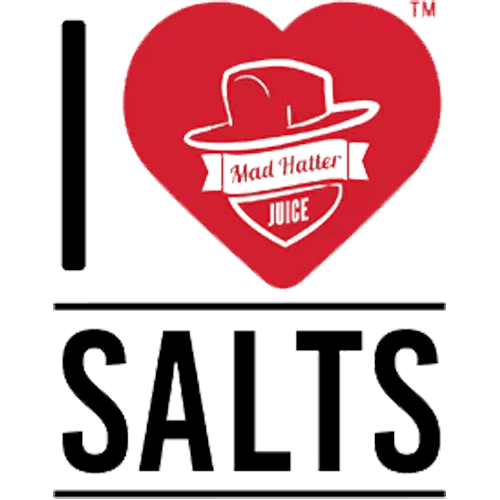 BRAND : I LOVE SALTS
PRODUCT NAME : SPEARMINT GUM SALTNIC
DESCRIPTION :
Spearmint Gum I Love Salts by Mad Hatter Juice, If you want to feel invigorated when you vape, Spearmint Gum is what you need. This nicotine salt flavor delivers that cold kiss of icy spearmint whenever you take a hit. It'll feel like a frosty mint is melting on the tongue as you take puff after puff of this rejuvenating flavor.
When you inhale Spearmint Gum e-juice, a chilly gust of minty goodness runs across the mouth as the slight sweetness of the flavor satisfies the sweet tooth. The intensity of the mint increases as the flavor makes its way down the throat. On the exhale, you'll feel completely refreshed.
Spearmint Gum vape juice from I Love Salts comes in a 30ml chubby gorilla bottle with that balanced and cool VG/PG base for getting vape clouds and throat hits.
Play it cool with how you vape nic salt with every icy hit of Spearmint Gum e-liquid.
Spearmint Gum I Love Salts by Mad Hatter Juice Features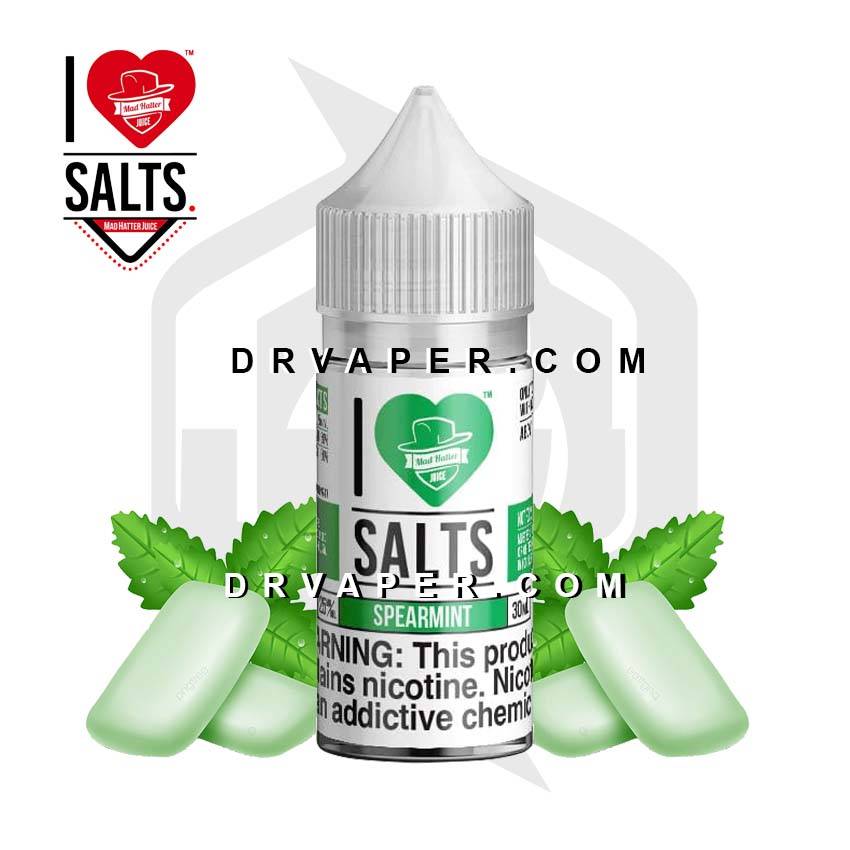 Primary Flavors: Gum, Spearmint, Menthol
Bottle Sizes: 30ml
Nicotine Level: 25mg
VG/PG: 50%VG / 50%PG
ــــــــــــــــــــــــــــــــــــــــــــــــــــــــــــــــــــــــــــــــــــــــــــــــــــــــــــ
Notes : Use these flavors on pods, coils, for POD MODs . It will not give you the best result if you use this flavor on pods, coils, to pull the BOX MODs.
Browse more E-LIQUIDS on our online store.
Also check out the SALT NICOTINE flavors if you have a cigarette dispenser.
Only logged in customers who have purchased this product may leave a review.