نفذت الكمية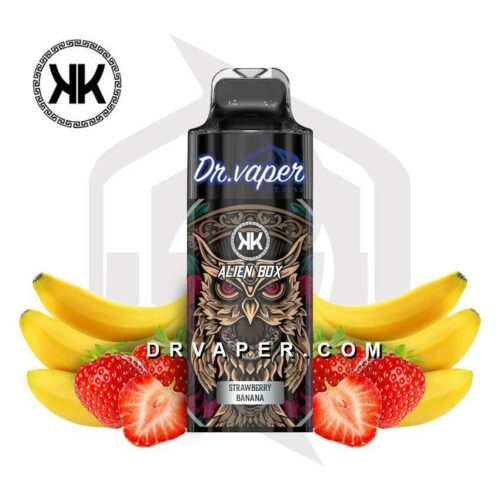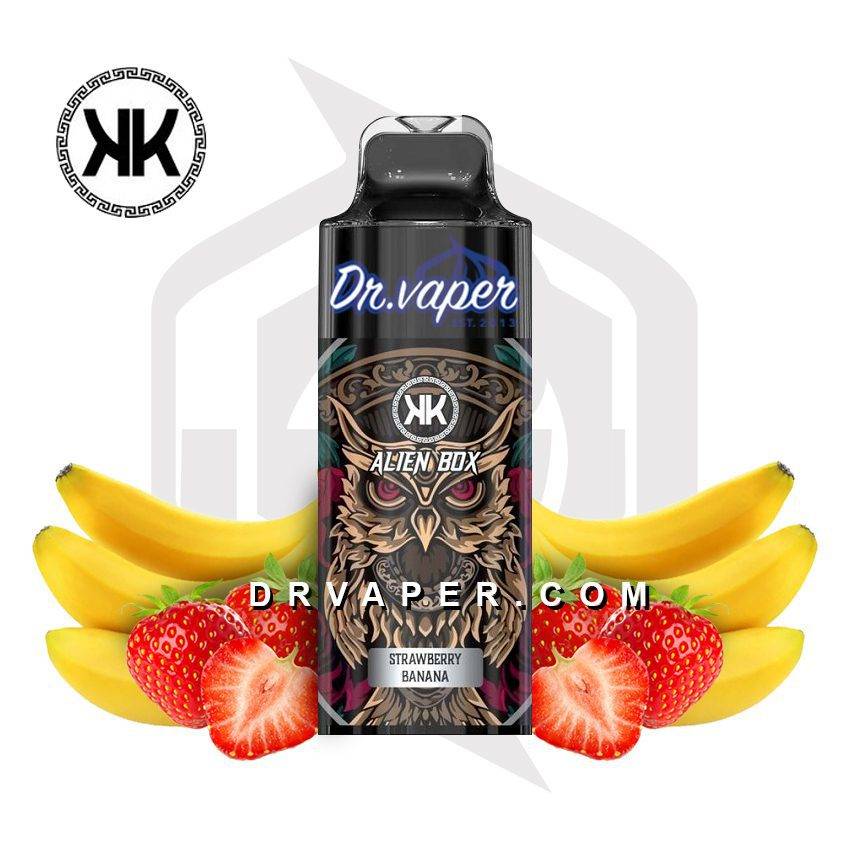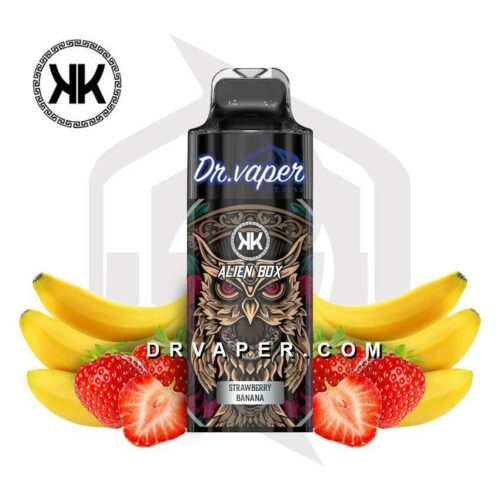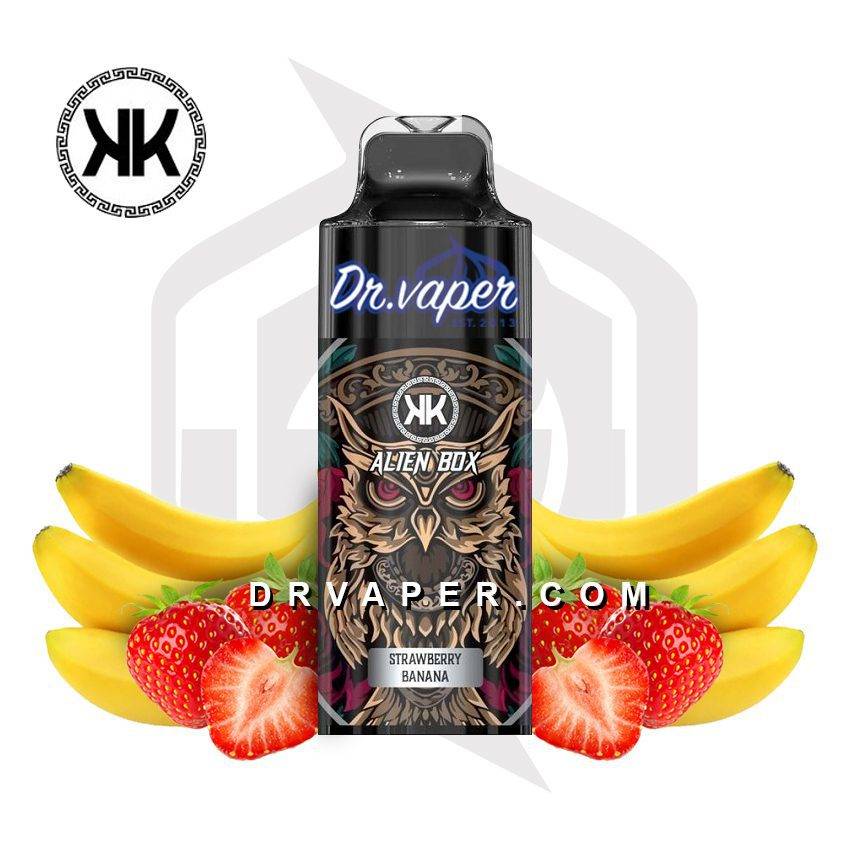 ENERGY ALIEN BOX STRAWBERRY BANANA 8000 PUFFS
KK ENERGY ALIEN BOX STRAWBERRY BANANA 8000 PUFFS from Drvaper riyadh, New Pod Kit: It has 15ml pre-filled e-liquid
brand KK Vape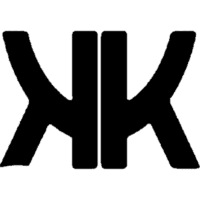 Description
KK ENERGY ALIEN BOX STRAWBERRY BANANA 8000 PUFFS
ــــــــــــــــــــــــــــــــــــــــــــــــــــــــــــــــــــــــــــــــــــــــــــــــــــــــــــ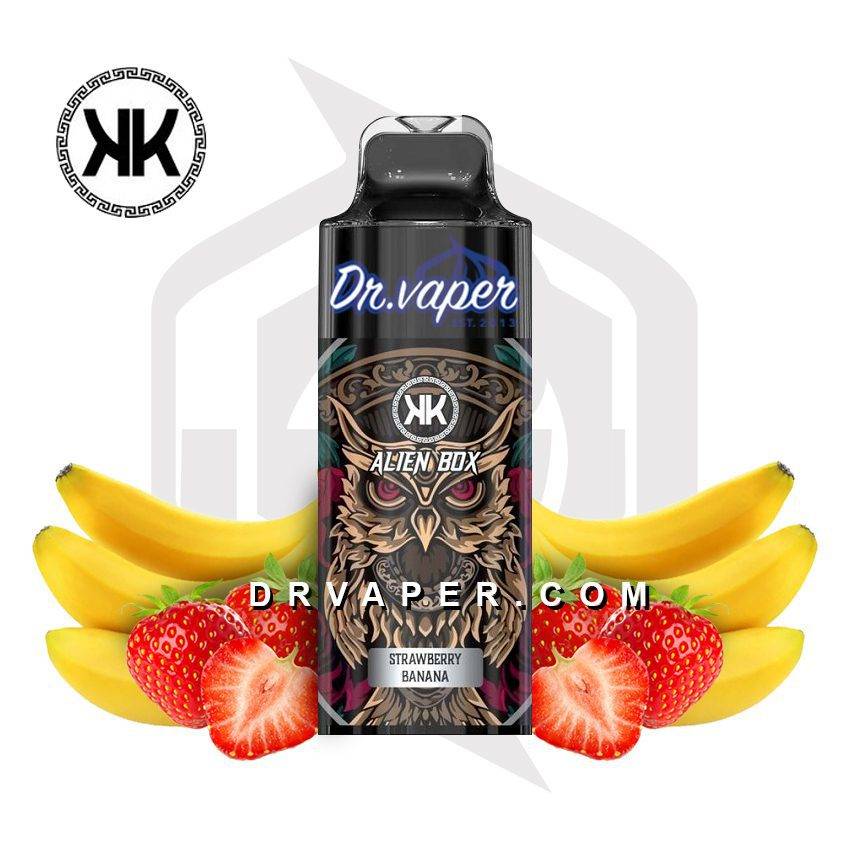 DESCRIPTION OF KK ENERGY ALIEN BOX STRAWBERRY BANANA 8000 PUFFS :
KK ENERGY ALIEN BOX STRAWBERRY BANANA 8000 PUFFS from Drvaper riyadh, New Pod Kit: It has 15ml pre-filled e-liquid. That much of e-juice will produce up to 8000 puffs per device. Also, there is 5% (50mg) salt nicotine included in the 15ml e-liquid. The salt nicotine will create enough strength in every delicious puff. So, you can get better vaping experience. It has 600mAh powerful built-in battery, you can recharge it by Type-C USB cable. There are more than 10 flavors available in KK Alien Box. All the flavors are excellent. You can choose anyone of them. Traditional, ancient and fruity flavors; all are cleverly included in the KK Alien Box Flavors. It is very new disposable vape version. If you taste it even for the first time, it can be your best disposable vape for all time.
Watch product features closely :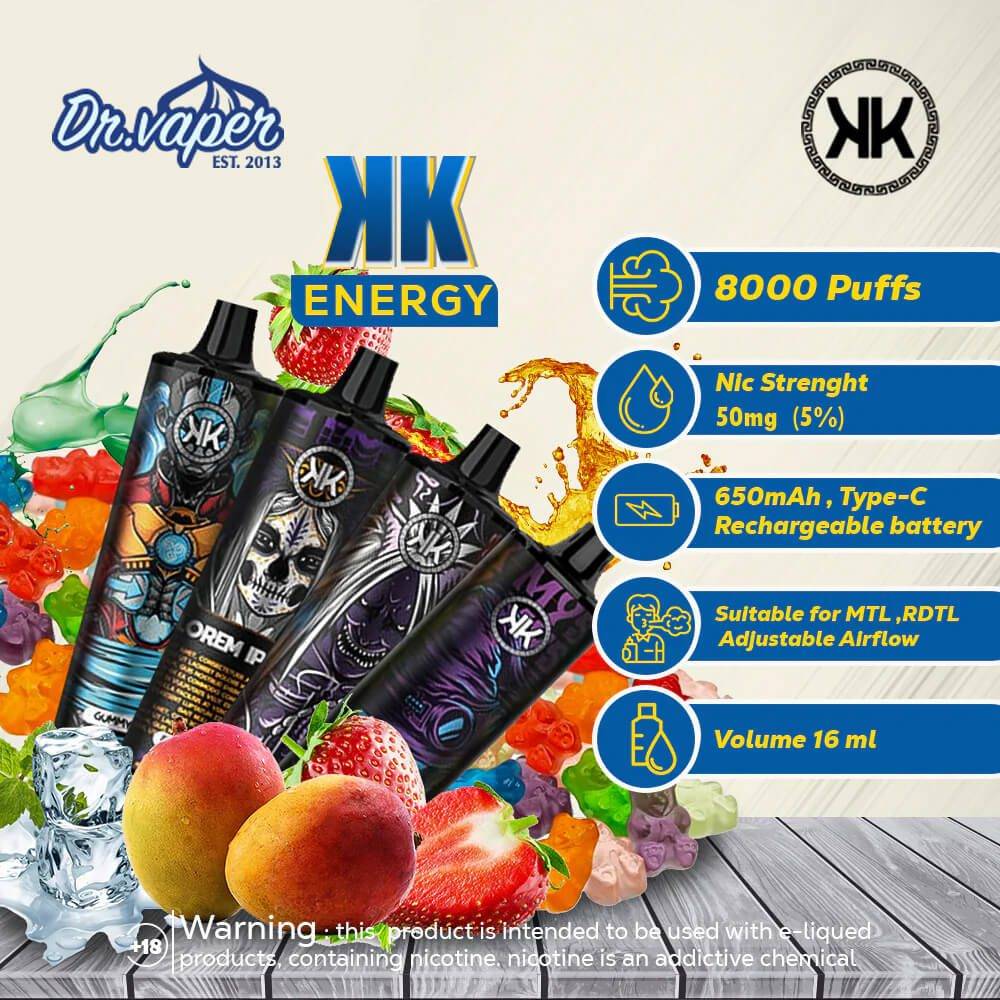 Features of the KK ENERGY ALIEN BOX STRAWBERRY BANANA 8000 PUFFS :
Brand : KK
Capacity : 15mL
Battery : Internal 600mAh
Chassis Material : Aluminum-Alloy
Nicotine Strength : 50mg
Puffs : 8000+
Improved Cotton Wicking
Heating Element : 1.2ohm Mesh Coil
Charging : Type-C Port
Available Flavors:
Sweet Melon Mango، Watermelon Bubblegum، Strawberry Blueberry، Strawberry Blasted Mango، Iced Blueberry، Grape Burst، Strawberry Watermelon، Strawberry Banana، Peach Mango، Lush Ice، Fresh Mint، Energy Drink
ــــــــــــــــــــــــــــــــــــــــــــــــــــــــــــــــــــــــــــــــــــــــــــــــــــــــــــ
Notes : Use this product directly. Do not try to fill it again. When you finish the liquid built into the device, you must dispose of the device completely.
WATCH FOR MORE ALL DISPOSABLE POD SYSTEM VAPE
Browse more E-LIQUIDS on our online store.
Also check out the SALT NICOTINE flavors if you have a cigarette dispenser.
Only logged in customers who have purchased this product may leave a review.