NUMBER ONE ENERGY ICE DESPOSEBLE POD SYSTEM 4000 PUFFS
Shop now NUMBER ONE ENERGY ICE DESPOSEBLE POD SYSTEM 4000 PUFFS, which is characterized by its elegance and modern shape
brand N1 Vape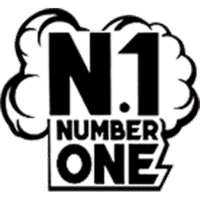 In stock
Description
NUMBER ONE ENERGY ICE DESPOSEBLE POD SYSTEM 4000 PUFFS
ــــــــــــــــــــــــــــــــــــــــــــــــــــــــــــــــــــــــــــــــــــــــــــــــــــ
Shop now NUMBER ONE ENERGY ICE DESPOSEBLE POD SYSTEM 4000 PUFFS, which is characterized by its elegance and modern shape, suitable for businessmen and youth. When you inhale, you will feel the refreshment of the blue energy drink, which is known for the same strength as the Blue Bull, and when you exhale, you will feel the coolness of the frozen bottle that will refresh you in the summer and caress your taste buds. It is really the best choice in summer
Flavor profile : Ice Energy Drink
NUMBER ONE ENERGY ICE DESPOSEBLE POD SYSTEM 4000 PUFFS All in One :
Battery capacity: 1400 mAh
Approximate PUFFS : 4000 PUFF
Internal coil resistance 1.2 ohm MTL
Pre-filled pod capacity: 12 ml
Nicotine : 50 mg
MTL checked it out
Number One Pro experience
ــــــــــــــــــــــــــــــــــــــــــــــــــــــــــــــــــــــــــــــــــــــــــــــــــــ
Notes : Use this product directly. Do not try to fill it again. When you finish the liquid built into the device, you must dispose of the device completely.
WATCH FOR MORE ALL DISPOSABLE POD SYSTEM VAPE
Browse more E-LIQUIDS on our online store.
Also check out the SALT NICOTINE flavors if you have a cigarette dispenser.
Only logged in customers who have purchased this product may leave a review.